Augmented reality and virtual reality spending to reach $28.8 billion in Asia-Pacific in 2024: IDC – Latest News | Gadgets Now
The IT spending on augmented reality and virtual reality (AR/VR) is set to grow rapidly at a compound annual growth rate (CAGR) of 47.7 per cent and reach $28.8 billion by 2024, according to a new report.
NEW DELHI: The IT spending on augmented reality and virtual reality (AR/VR) is set to grow rapidly at a compound annual growth rate (CAGR) of 47.7% and reach $28.8 billion by 2024, according to a new report.
Commercial segment surpassed consumer AR/VR spending last year and will continue to account for a larger share of the spending, said IDC Worldwide Augmented and Virtual Reality Spending Guide.
This growth is primarily driven by the AR/VR technology capabilities addressing the issues of different industries in current Covid-19 scenario and creating immense opportunities throughout the forecast.
"The restrictions imposed due to the pandemic urged many organisations to rely on technologies to support their business processes/functions such as customer service, remote health, and minimised in-person meetings among others.
"With this, there was strong new demand across many industries for AR/VR technology in the market especially in the second half of 2020," said Ritika Srivastava, Associate Market Analyst at IDC Asia/Pacific.
Education, with online virtual teaching turning out to be a more engaging experience for students. It is then closely followed by retail, and discrete manufacturing the three industries encompass close to 50 % of the overall commercial sector in 2020.
Virtual reality games are a leading use case in 2020, with more than one-third of the overall AR/VR technology market being one of the top entertainment sources in 2020 owing to the limitations of physical interaction due to pandemic.
This is followed by training, and video/feature viewing (VR) use cases.
"However, emergency response and internal videography are the fastest-growing use cases in terms of compound annual growth rate over the forecast (2019-2024)," the IDC said.
From the two reality types of perspective, spending in VR solutions will be greater than that of AR solutions initially.
"Though, strong growth in AR hardware, software, and services spending (118.0 % CAGR) will push overall AR spending well ahead of VR spending by the end of the forecast period 2019- 2024," the report mentioned.
"Organizations need to develop a vision and devise a resilient strategy for deploying AR/VR as enablement tools to achieve strategic priorities," said Deepan Pathy, Research Manager, Future of Work, AR/VR and Mobility research at IDC Asia/Pacific.
On a geographic basis, China market will represent the largest AR/VR spending in the Asia/Pacific region with more than 90 % share in 2020.
Source: https://www.gadgetsnow.com/tech-news/augmented-reality-and-virtual-reality-spending-to-reach-28-8-billion-in-asia-pacific-in-2024-idc/articleshow/80725884.cms
英国加拿大公布合资沉浸式项目获奖作品
新浪VR是专注于VR行业国内外资讯的门户媒体,每天会定时推送VR资讯,VR游戏评测,设备评测,开发者资讯等独家内容。
  近期,由英国和加拿大跨国合作的沉浸式叙事项目,公布了6个获奖作品,并向这些作品奖励30万英镑。据悉,该项目(UK-Canada Immersive Exchange)由英国未来故事学院(英国政府投资)资助,旨在培养沉浸式叙事相关人才,以及促进跨国创作者和制片人的合作。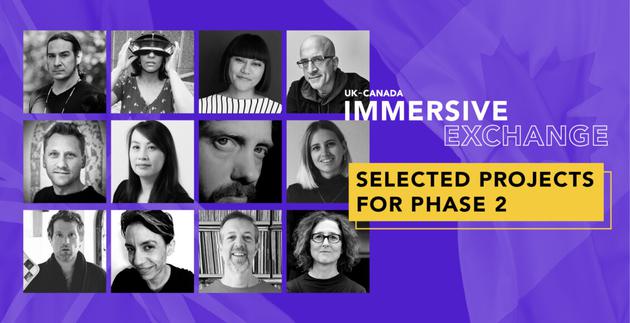 该项目在500名申请(分别来自视觉艺术、表演、戏剧、点映、电视、游戏、交互式媒介等行业)中挑选出24名获奖者,其中12名来自英国,12名来自加拿大,这些获奖者共来自6个团队,包括美术师、电影制作人、戏剧导演、创作者、创意制作人等等。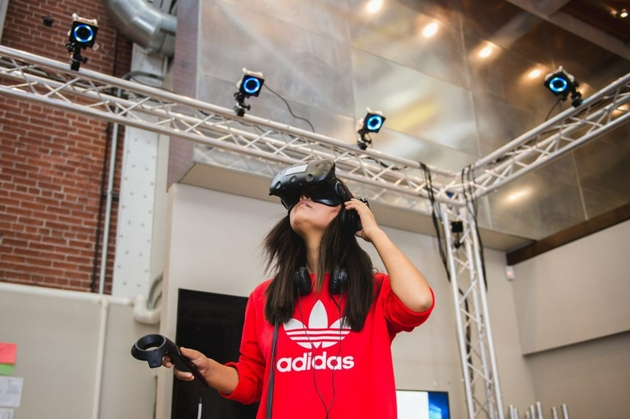 而获奖的六部作品分别为:《THE GALAXICLE IMPLOSIONS》、《INTRAVENE》、《ACORN》、《ALONE TOGETHER》、《DATUM》、《GLOAMING》。其中,《THE GALAXICLE IMPLOSIONS》、《INTRAVENE》是两部可直接面向观众展示的作品,它们共获得高达10万英镑的将近。而其他4部正在开发中的沉浸式影片,则预计在2022年初点映。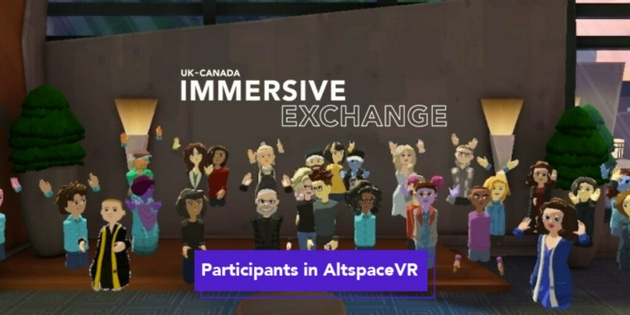 内容形式上,这些沉浸式作品结合了VR、AR、MR等沉浸式技术,其中《THE GALAXICLE IMPLOSIONS》是一个跨平台、半即兴的现场表演,而《INTRAVENE》则是一个沉浸式声音体验,主题式探索上瘾危机。此外,其他作品还涉及与虚拟人的交互、LBS增强音频冒险、沉浸式VR体验等等。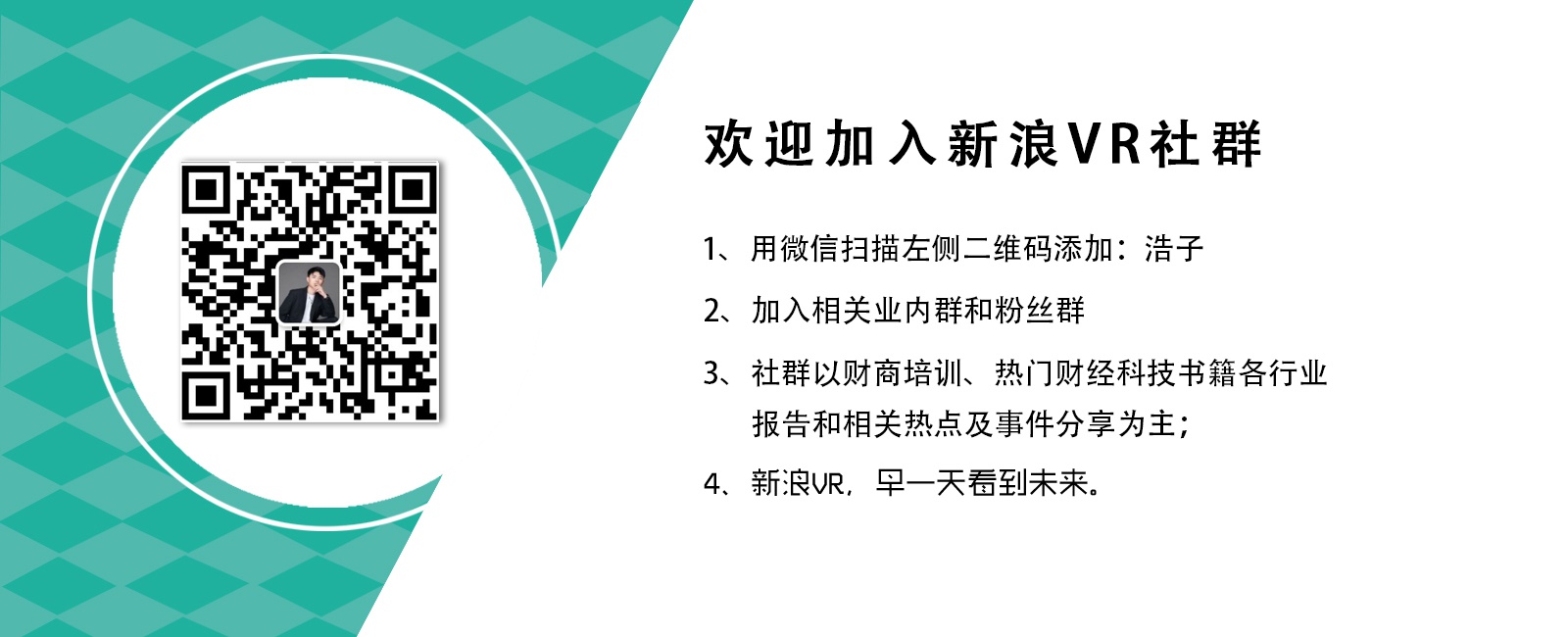 新浪声明:新浪网登载此文出于传递更多信息之目的,并不意味着赞同其观点或证实其描述。
Source: http://vr.sina.com.cn/news/hot/2021-07-08/doc-ikqciyzk4278609.shtml
The XR Week Peek (2021.06.28): Blaston retreats on ads, Vive Focus 3 ships with positive reviews, and more!
Roundup of the best AR VR news of the week: Resolution games won't put ads inside Blaston, HTC ships the Vive Focus 3, and much more!
It's that time of the week where you can read about the most important news of the past week in AR and VR again! Are you ready?
Before starting, my friends at FXG and at Leenzee Games are promoting the Chinese mystery VR game A.D. 2047 and are offering to my readers an exclusive giveaway of 3 keys! Subscribe to my newsletter, then write me an e-mail to tonyvt AT skarredghost DOT com and I will give you one so that you can play this game for free! First come, first served, so don't hesitate too much…
Top news of the week
(Image by Facebook)Resolution Games steps back from implementing ads inside Blaston
After the big backlash of the community against the ads that Facebook is going to implement in VR, the first partner studio that should have implemented it is taking a little step back.
Blaston by Resolution Games had been announced as the first game that should have implemented VR ads, but after the riots of the VR communities and the 1-star-review bombing on the game page on the various stores, the studio has changed its mind. Blaston, a paid game, won't feature VR ads inside it. A little win of the VR community, that has managed to make its voice heard. But I think that it's not as good as it seems.
First of all, Resolution Games has not stepped back from being a partner of Facebook's: 3 hours after announcing its retreat from the use of VR ads, Resolution games had made another tweet announcing that probably ads will be implemented in "Bait!", which is a free game. Of course ads in a free game are much more acceptable, so this is a good decision, but this shows that VR ads are here to stay.
And this is confirmed by the fact that Facebook has actually never changed its mind, not even a little, after the backlash of the community. As it always has happened during these years, they have made a step forward, defended their position, just to make another step forward when waters have cooled down.
So it's just a little win for the community. Still a win, but almost nothing is going to change in the future.
More info (Blaston won't feature VR ads)
More info (My editorial on Facebook and ads in VR)
Other relevant news
HTC is shipping the Vive Focus 3
HTC has started shipping the Vive Focus 3, so we have started reading the first reviews about it. In my case, also writing, because I have got a review unit and I have written one of the most detailed reviews about it that you can find out there.
Here below I am giving you the links to my review, plus other two ones that I have found on the web, so that you can have many different opinions about it.
As a TL;DR, what I can say is that it is a very interesting standalone headset. Yes, it is truly expensive (around €1400), but it features great comfort, an amazing display, fantastic audio, wired/wireless streaming from PC, and good tracking. It is not perfect, though, and it has its shares of problems: apart from some software glitches (that will be fixed in the future), the most annoying thing is that the lenses have a tiny sweet spot and are prone to glares. Plus the fan is a bit noisy.
If you are an enterprise customer, my suggestion is that you should give it a look, because this is a good device.
More info (My review of the headset)
More info (CNET's hands on)
More info (MRTV's first impressions)
Varjo announces Varjo Reality Cloud
Finnish company Varjo has announced Varjo Reality Cloud, a platform that according to them is able to create a "true-to-life metaverse".
Varjo Reality Cloud is a system to share spaces in augmented virtuality. A user that wears a Varjo XR-3 is able to scan his/her environment using the high-quality cameras of the device, and then this environment can be shared via Varjo Cloud and seen by other people that are remotely connected with the user. That is, it is possible for multiple people to meet in XR inside a perfect reconstruction of the real environment where the XR-3 user is in. And this reconstruction would be constantly updated in real-time, so the virtual version of the environment is always coherent with the real one. The XR-3 user can also see the people he's meeting with, in augmented virtuality, there with him/her.
This is very cool and futuristic. Of course, currently, this system is at a prototype stage and doesn't work exactly as advertised, but Varjo is very confident that it can make it work pretty well in the future. And since Varjo is a very smart company, I'm confident as well that this is going to happen.
The problem with all of this is that it is not clear its use case. I mean, why should I buy a $5000 Varjo XR-3 to scan my environment, when I could do that pretty well even with a $1000 iPhone? Then, what is the advantage of seeing a constantly updated environment? In 95% of the cases, a static reconstruction would be fine (e.g. to visit a newly constructed house). And in the end, why this should matter for the "metaverse"? It's just an environment reconstruction…
The community is asking these and many other questions. I think that if Varjo considers this "its biggest announcement it has ever made", either they are crazy, or we are all missing some pieces of the puzzle. Probably they have a roadmap for this system that now seems useless to us, but that it will show its true value in the next months or years. I'm intrigued, and also very patient, so I will wait before expressing my judgment.
More info (Varjo Reality Cloud launch post)
More info (Road To VR's hands-on the system)
ENGAGE and VRChat raise big investments
It's a very positive moment for all social VR ecosystems.
This week we had the news that ENGAGE has just raised $10M to develop further its ecosystem. The company has just announced ENGAGE Oasis, a place that should become "The LinkedIn of VR": something like a citadel full of offices, where you can meet and work with people of your company, but also create collaborations with people of other companies. This is a different beast from what ENGAGE is today, but the potential of this vision is of sure great (even if… another reference to Ready Player One… so much fantasy…). Compliments to my friend Chris, to the CEO David, and all the team for the result!
After a few days, we also discovered that VRChat has got a new investment of $80M. VRChat is one of the most popular social VR ecosystems, and this money will be useful to create new features, expand further its reach, and also to explore new monetization options. Compliments to Graham and Jason for it!
These two pieces of news together show me that there is some hype around the "Metaverse". Rec Room has got $100M and become a unicorn, Epic has got $1B to develop its metaverse, and now it's the turn of ENGAGE and VRChat. It seems that it is the right moment to get money from investors excited by a new buzzword. We are probably at the peak of inflated expectations of the Gartner Hype Cycle, so I envision in some months someone saying that "metaverse is dead" when we'll reach the trough of disappointment, and companies will realize that building a mainstream metaverse is more difficult than they think. Also going out from lockdown, there will be less interest in these digital solutions, that so will require more time to become popular. So please… let's all keep our feet on the ground.
A little curiosity: VRChat and ENGAGE are the platforms that I have personally used the most… does this mean that is my seal of approval that brings money? 😉
More info (ENGAGE raises $10M)
More info (VRChat raises $80M)
News worth a mention
(Photo by David Fitzgerald/Web Summit via Sportsfile)Unity CEO predicts in 2030 XR headsets will be as popular as gaming consoles
Unity CEO John Riccitiello has made new predictions on AR and VR, and this time he talked about the projections for XR headsets in 2030.
I take into great consideration what Mr.Riccitiello says because his predictions made in 2017 turned out to be true: he forecasted the "VR is dead" period and also the come back of XR in 2019. Until now he has been so much better than many of the so-called "market analysts".
Speaking with The Information, Unity CEO has said that he envisions VR headsets to reach 20M sales per year, and so it's easy to predict that before 2030, the number of houses with a VR headset will be superior to the 250M of households that have a gaming console today. Speaking about AR, he sees it as growing faster than VR, but he also added that AR is less predictable because of the fact that it requires companies to solve some problems related to electronics, optics, etc… about which we have not a solution today. He also added that "real-time 3D content" will make up nearly half of all visual digital content by 2030, up from only ~3% now.
His words are very conservative: when speaking between us, we all say that by 2030, AR/VR will already be mainstream, with AR glasses already superseding smartphones. But considering that he's very connected in the XR field, I take his predictions seriously. What is sure, is that in any case, XR will take more than we hope for to become widespread as today's smartphones.
More info (Article on John Riccitiello's words / 1)
More info (Article on John Riccitiello's words / 2)
Adobe evolves Medium into a product in Adobe Suite
We all wondered what Adobe was thinking to do with Oculus Medium, after its acquisition from Facebook some years ago. Now we have an answer: while there will still be a free Medium around on the Oculus Store, Adobe has also evolved it to become Substance 3D Modeler, a product in the new Adobe Substance 3D Suite that lets you sculpt 3D objects. Substance 3D Modeler has many differences with Medium, for instance, it can also be used without VR, but it still gives you the sensation of sculpting clay like the original software.
The product is of course devoted to professionals: Substance 3D Collection is currently priced starting at $39.99 per month.
More info (Substance 3D Modeler on Road To VR)
More info (Substance 3D Modeler on Upload VR)
LIV now lets you shoot mixed reality videos with just a phone
The popular video recording service LIV has just updated its app, and now it is possible to use the LIV app on an iOS device to shoot a mixed reality video of someone playing in VR without the use of a green screen or a complex setup! The results are not perfect as the videos shot in the traditional way, but they are pretty good anyway.
Facebook patent shows an "augmented reality hat"
A patent filed by Facebook is the WTF news of the week. In this patent you can see a hat with attached an augmented reality glasses, so you can wear a baseball hat while enjoying AR at the same time. It looks like a weird Japanese gadget and I think it will never succeed, but who knows, for sure the idea of mixing traditional clothes with XR gadgets has potential…
Icosa Gallery is the new Google Poly
Google Poly has recently shut down, leaving creators without an open and free place where to share their 3D creations with the other members of the community. Now the community has created Icosa Gallery, which should be an open replacement of Google Poly, that will soon be integrated inside OpenBrush, the opensource replacement of Tilt Brush. It's cool to see these initiatives from the community!
Two interesting research projects
Let's talk about two cool research projects I have seen this week.
The first one is a little device that you put in your nose and thanks to electrical stimulation, lets you feel some basic scents, like the stingy perfume of the vinegar. It needs no spray, no scent particles, it just uses electrical stimulations of the nerves inside the nose.
The second one is a project presented at SIGGRAPH by people from Facebook Reality Labs that is a display that you put on your headset that shows there the live stream of your eyes so that people that look at you can still see a realistic representation of your eyes even if you have a headset on. Cool, isn't it?
(Thanks for the first tip to Pedro Ferreira, and for the second one to Davy from Holoplant Co)
More info (Smell Simulation)
More info (Eyes' display)
Try how your application looks for colorblind people
You know that I like to advocate for accessibility in the XR applications. That's why I want to advise you to read this old but gold article by Alan Zucconi that provides a plugin to let you experience how colorblind people see your VR Unity applicationss so that you can modify them if you notice they are not playable by everyone. A quick test that can be useful to make sure that the biggest number possible of people enjoy your creations
Jump opens pre-sales for its virtual skydiving attraction
JUMP is a location-based entertainment attraction that wants to give you the same sensations of wingsuit skydiving but in a safe and controlled environment. The system employs virtual reality plus wind emitters to give you the real sensations of falling through the sky. It is opening soon and it has already started the preorders for its first locations. If you are in the US, you should check it out.
Steam Summer Sale lets you buy many VR titles at a discounted price
For two weeks, you can give your money to Lord Gaben to buy VR titles at a discounted price. Among the current sales on Steam, we have Boneworks at $23.99, Star Wars: Squadrons at $14.79, and No Man's Sky at $29.99. If you have some PCVR titles that you have always wanted to buy, now it's time to check them out on Steam!
Sam & Max: This Time It's Virtual to release on July, 8th for $29.99
Finally, we have a release date for Sam & Max: This Time It's Virtual, one of the most awaited VR games of the moment! The game will be released for Oculus Quest on July, 8th for $29.99. The store page is already up, if you want to give it a look…
Some news on content
The VR mod of the popular game Valheim now correctly supports motion controllers;
Steel Crew is an interesting co-op VR game where multiple people control together a tank, like in real life;
Joyway is launching a multiplayer version of Stride on Steam;
Sentenced is a very interesting psychological game on Steam where you are an executioner. Upload VR has tried it and found it interesting and original.
More info (Valheim VR)
More info (Steel Crew)
More info (Stride multiplayer)
More info (Sentenced review)
News from partners (and friends)
Beers And Boomerangs is an upcoming VR game that already looks super cool. This is its description "A VR game where you throw boomerangs at kangaroos that are trying to steal your beer! Cook and bring drinks to your mates, but don't forget to defend your BBQ from those pesky kangaroos!". Some GIFs about the game are already very popular on Reddit, and we all can't wait for it to be released in some months (you can already wishlist it on Steam, if you want).
Learn more
UNICEF, together with the IT Ukraine Association, has created the world's first virtual reality (VR) product to educate children in eastern Ukraine about explosive ordnance and promote safe behaviors. This is another application in which virtual reality can save real lives and so I am a big fan of it.
Learn more
Some XR fun
Hitting a real wall when you are in VR always hurts
Funny link
SteamVR is "psychological horror" according to Steam. Considering all the problems I have with it and the Oculus Link, I completely agree.
Funny link
Join the supporters of The Ghost Howls!
I want to welcome Jean-Marc Duyckaerts and Adam Boyd to the family of the people that support this blog! Thanks, guys for having decided to support my efforts in informing the XR community, together with all these other amazing people:
DeoVR
Raghu Bathina
Jonn Fredericks
Jean-Marc Duyckaerts
Reynaldo T Zabala
Ilias Kapouranis
Michael Bruce
Paolo Leoncini
Immersive.international
Bob Fine
Nikk Mitchell and the great FXG team
Jake Rubin
Jennifer Granger
Jason Moore
Steve Biggs
Niels Bogerd
Julio Cesar Bolivar
Jan Schroeder
Kai Curtis
Francesco Strada
Sikaar Keita
Ramin Assadollahi
Jeff Dawson
Juan Sotelo
Andrew Sheldon
Chris Madsen
Tracey Wong
Matthew Allen Fisher
Horacio Torrendell
Andrew Deutsch
Fabien Benetou
Tatiana Kartashova
Marco "BeyondTheCastle" Arena
Eloi Gerard
Adam Boyd
Alex P
Sb
Vooiage Technologies
Caroline
Liam James O'Malley
Paul Reynolds
Wil Stevens
Matias Nassi
If you too find useful what I'm doing every week, please consider supporting this blog on Patreon as well! Click on the link below and join my family of supporters 😉
Disclaimer: this blog contains advertisement and affiliate links to sustain itself. If you click on an affiliate link, I'll be very happy because I'll earn a small commission on your purchase. You can find my boring full disclosure here.
Source: https://skarredghost.com/2021/06/28/blaston-facebook-ads-vive-focus-3/
Metaverse Weekly: News About Holograms, NFTs, Awards, Partnerships And Launches From All Corners Of The Metaverse
In this edition of Metaverse Weekly you can find news about new collaborations and brand partnerships, awards, holograms, NFTs, launches and a lot more.
Metaverse Weekly
getty
It was a busy week with a lot happening in metaverse-related news. Here's a round-up of some of last week's highlights.
LinkedIn Steps Into The Metaverse By Hosting Future of Work Event In AltspaceVR
Martina Welkhoff, from the WXR Fund, attended the Future of Work event hosted by LinkedIn in … [+] AltspaceVR.
Martina Welkhoff
On June 8, LinkedIn hosted an event for Talent Management executives using the AltspaceVR platform to discuss solutions for solving talent challenges in a hybrid world. Innovatively, the AltspaceVR platform helped LinkedIn Talent Management executives connect while conversing about significant trends and challenges around hybrid work.
Jadu Celebrates Viral Dance Creators Using Holograms and NFTs For Juneteenth
Jadu celebrates viral dance creators like Blanco Brown.
Jadu
Jadu, a startup led by visionary Asad J Malik, is using NFTs and holograms to celebrate the creators of some of social media's biggest dance trends such as 'The Renegade,' 'Throw it Back,' and 'The Git Up.' Jadu's vision is to give credit to the creators of these viral dances. In celebration of Juneteenth and Black Music Appreciation Month, Jadu worked with the original creators of these dancing moves to preserve them as NFT holograms. Users can create videos with them, and collectors can buy the NFTs to contribute to the original artists' creations. The initiative was even featured on Good Morning America this week.
Facebook Holds Luxury Innovation Summit & Hosts Panel About the Future of AR And VR On Instagram
Facebook IQ presented Hello Future Conversations hosted by Guy Kawasaki live on Instagram.
Cathy Hackl
On May 27, Facebook held a conference about the future of Luxury brands and AR VR. Fifty luxury C-level executives met in a VR replica of Facebook's headquarters "Hacker Square" using Facebook's, Oculus Quest 2. The event was a mix of presentations, 360 videos and talks about the potential of AR and VR in the luxury space. Facebook's Luxury team showed various use cases including Balenciaga's Afterworld: The Age Of Tomorrow, the world's most ambitious volumetric video project to date . Additionally, Facebook explained the advantages of using AR to help brands sell on their platforms, creating AR effects across their apps. The Summit also explored how VR and AR can interact with the physical environment harmoniously.
Additionally, on June 17, Facebook hosted an event called Hello Future Conversations with Guy Kawaski, Katie Duffy, director of Facebook IQ, and preeminent AR creators Don Allen Stevenson III, and Ommy Akhe. They discussed the impacts of AR and VR on the future of connectivity, mixed reality and expression.
Kernel Starts Shipping Brain Interface Devices
Kernel, a California-based neuroscience startup led by Bryan Johnson, is about to begin shipping their $50,000 BCI helmet that can analyze a user's neurons. Kernel's "Flow" brain interface can document real-time data and establish brain activity patterns using lasers. Also, Kernel has "Flux", another helmet that measures the speed of neurons and access brain functions such as emotions, attention, and memory.
Aglet Wins LVMH Innovation Award For Media And Brand Awareness
LVMH congratulated Aglet via Twitter. In the photo CEO, Ryan David Mullins, is seen accepting the … [+] award.
LVMH
Aglet just won the Media and Brand Awareness Award at the LVMH Innovation Awards. Aglet App is a game publisher and developer inspired by Pokémon Go that connects sneaker fans to receive in-game currency by competing with other players and collecting limited edition virtual sneakers designed by some of the leading brands. Aglet is looking forward to working with more Maisons and providing bespoke experiences for streetwear, sneaker and game fans.
Farfetch, Complexand And 3D Robe Collaborate On Digital World Experience
Farfetch worked with Complex Networks to offer 14 pieces of clothing that attendees could use to outfit themselves during the Complexland 2.0 Festival. Farfetch had a pop-up shop within the festival showing a selection of the new season styles from Heron Preston, Palm Angels, and Marcelo Burlon County of Milan, where users could buy the digital pieces and wear them in real life. Farfetch collaborated with their partners, 3D Robe, which was co-founded by Natalie Johnson, for this initiative.
Neal Stephenson And Former Magic Leap Colleagues Launch Audible Experience
Neal Stephenson, the famed science fiction writer who coined the term metaverse and who was the former chief futurist at Magic, worked with Austin Grossman and Sean Stewart to bring New Found Land: The Long Haul, a nine-hour scripted audio drama to life. The concept for it was conceived when they were working on a Magic Leap project. Audible offered to produce the whole audio drama and it'snow available for free. This news was broken by Dean Takashi from Venturebeat.
CNN To Start Selling NFTs
CNN announced it would sell "moments" from its television archives as NFTs. The initial launch will include key historical moments including world history, and presidential elections starting in late June.
First Microsoft Certified Volumetric Capture Studio On The East Coast Opens Its Doors
Avatar Dimension is working with clients in enterprise, defense, government, entertainment, fashion, … [+] and beyond.
Avatar Dimension
This week Avatar Dimension's volumetric capture studio opened the doors to its permanent space in the Washington D.C. area. The studio is the first, and currently, the only certified Microsoft Mixed Reality Capture Studio on the East Coast, just one of seven in the world. The enterprise stage has worked on projects ranging from the 2020 Air Force Global Futures Report in VR, COCA's virtual web tour (which used 360° images with photo-realistic holograms to bring viewers inside the newly renovated campus guided by 3D docents), to the capture of the holograms of two world-renowned marine biologists that were part of Microsoft Ignite's Mesh keynote. They also worked with their partner, Dimension Studio, on Balenciaga's Afterworld: The Age of Tomorrow's 3D virtual catwalk gaming experience. Most recently Avatar Dimension worked with Emmersive Entertainment and rapper Flo Rida on a holographic NFT project.
New Technology Walkers Launches Free Demo Of New Fitness Game
New Technology Walkers has launched a free demo of its fitness game HitMotion: Reloaded, accessible via n SideQuest with App Lab release coming soon. The game is all about staying fit while having fun. The player has to punch targets that pop around them in a very fast way while dodging the attacks of bars that dash toward them. The game started as a full-body VR game, evolved into a passthrough AR game (one of the launch titles of the Vive Focus Plus), and now it is available for the Oculus Quest. This game is in line with one of the biggest trends in VR, using it for fitness.
Stranger Things Takes Over Hi-Rez Studios' SMITE This Summer
On July 13, SMITE players will be able to play as Eleven, Hopper, the Demogorgon, or the Mind Flayer. Netflix and Hi-Rez Studios joined forces to bring Stranger Things characters into SMITE. One of its features is that the Upside Down dimension will control the Battleground of the Gods, altering the arena map. Another feature is that players can unlock thematic items as they progress through the Stranger Things Battle Pass and receive free rewards.
More Than 100,000 Concurrent Users Dance In Roblox 'In The Heights' Flash Mob
Roblox and Warner Bros presented 'In The Heights' Block Party, which corresponded with the release of the musical film 'In The Heights.' The experience has received over 9 million visits. On June 11, Roblox hosted a virtual flash mob event reaching over 900,000 participants dancing on the virtual streets of Washington Heights, and at its peak, 108,000 concurrent users were participating.
In Support Of LGBTQIA+ Causes Givenchy Launches First NFT
The French fragrance house Givenchy has teamed up with London-based gallerist Amar Singh and the artists of Rewind Collective to release "Pride" a series of animated portraits in the colors of the rainbow flag. The virtual artwork will be available to buy from June 21 to 26 on the VeVe platform.
Enjin And Virtual Worlds Partner To Bring Ancient Egypt To The Metaverse
NFT platform Enjin, and digital showroom company Virtual Worlds will bring the wonders of ancient Egypt to the metaverse starting with the Pyramids of Giza and Great Sphinx. Virtual Worlds uses Unreal Engine and photogrammetry scans to create realistic digital representations of the artifacts. In the future, the companies will organize treasure hunts for hidden NFT artifacts like sarcophagi, scepters, and statues.
CYBR Collaborates With Replicant To Create Liquid Metal Collection
AR-enabled magazine CYBR, joined forces with Replicant digital fashion shop, for its first digital fashion drop. Replicant fashions exist in the digital domain letting you wear physics-breaking styles that would be impossible in the real world. When you purchase an outfit, you upload a photo of yourself, and a digital tailor fits the clothing to your image, ready to post to social media.
Auroboros Unveiled Digital Collection During London Fashion Week
The 'Biomimicry' collection was showcased as part of the British Fashion Council's DiscoveryLab program. The 14-piece collection rendered on a physical model and styled by Auroboros' first digital stylist, Sita Abellan combines technology with nature to reflect the technological advances of the 21st century.
Niantic Partners With Hasbro for Transformers: Heavy Metal
Niantic, has partnered with Hasbro to bring Transformers: Heavy Metal to life. In Transformers: Heavy Metal, players will be able to be part of the Guardian Network, join forces with the Autobots, and fight the Decepticons in turn-based battles across the Earth. Niantic used the Lightship platform, a software that implements AR with 3D real-time mapping and multiplayer interactive experiences.
WarpSound Premieres At Tribeca Film Festival
WarpSound made it debut during the Tribeca Film Festival.
WarpSound
The WarpSound Music Experience debuted at Tribeca Film Festival. It was an interactive and live music showcase that combined human artists and WarpSound virtual artists. A-Trak, Princess Nokia, and Cookie Kawaii were onstage, while in a LED screen Nayomi, DJ Dragoon, and Gnar Heart appeared virtually. The WarpSound Music Experience was the first immersive concert with virtual beings featured at Tribeca Film Festival.
Sir Tim Berners-Lee Auctions NFT World Wide Web Source Code
Sir Tim Berners-Lee, the inventor of the World Wide Web, is auctioning the source code of the original web browser as an NFT. The auction is taking place at Sotheby's, with bids starting at $1,000. Berners-Lee is not only putting on sale the WWW NFT Source Code, but he also includes a letter from himself, a vector file with poster printing options, and a 30-minute video that reproduces the code's transcription.
The DEMATERIALISED and Tribute Band NFTs Sells Out In 3 Hours
The second drop from THE DEMATERIALISED featuring digital fashion pioneers Tribute Brand went live this week. There were 3 kinds of NFTs released: PHYSICAL, PHYBER and CYBER, representing the past, present and future incarnations of fashion. Each was represented uniquely and offered the owner a specific utility varying from wearing IRL, to digital tailoring to real-time AR. The physical pieces, which were made to measure were "sold" solely with an AI-generated audio description of the garment. There were 222 NFTs as part of the drop and it was sold out within 3 hours. According to DMAT's Co-CEO, Karinna Nobbs, "The concept behind Tribute Brand's first-ever NFT collection was critical to its success, it was provocative of the function of fashion in all its realities."
Burberry Partners With Mythical Games To Bring Out Its First NFT
Luxury brand, Burberry is partnering with Mythical Games, for the brand's first NFTs. The partnership was announced during the early access phase of Mythical Games' first play-to-earn videogame Blankos Block Party. Blankos Block Party has over 100,000 NFTs in their marketplace, and aligns with Burberry's mindset of reaching a younger audience. Additionally, The Mythical Marketplace, where NFTs can be purchased and traded, uses EOSIO private blockchain, using the Proof of Authority model.
Vologram Announces Volu App
Irish-based startup, Vologram, has announced a new product: Volu. Volu is a new app that allows users to capture people in 3D, play with the models with 3D special effects and create content directly in AR. Volu will be available to beta-test in the coming weeks and they are looking for creators to be their firsts testers. Vologram capture is currently limited to 5 seconds.
NFT Auction Includes Display At Nasdaq Billboard
Jonathan Rosen, a New York City-based artist and creative director, launched his first NFT Collection via the Nasdaq Billboard in Times Square. The auction sale started on June 15 and lasted 24 hours on OpenSea.io. The top 5 bidders got their names, faces or crypto wallets displayed on the Nasdaq Billboard.
Keep And NuCypher Merge Into Keanu DAO
Keep and NuCypher, two Ethereum projects, decided to use a common blockchain combining their protocols. Both projects will merge under the structure of a DAO called Keanu in tribute to Keanu Reeves. According to MacLane Wilkison, NuCypher's CEO, this is "the first-ever merge of two decentralized networks." One of the DAO proposals in which both networks agreed is to create a Token named T, which the DAO will keep a 10%, and the rest would go half to Keep's and Nucypher's token holders.
Fox Entertainment And Bento Box Entertainment Launch Blockchain Creative Labs
Fox Entertainment is investing $100 Million with its animated studio Bento Box Entertainment for launching a new business unit called Blockchain Creatives Lab. Blockchain Creatives Lab will make the first animated series systematized on the blockchain launching "Krapopolis" from "Rick and Morty" creator Dan Harmon. In the blockchain, Fox Entertainment will also launch a marketplace for selling characters' NFTs, Gifs, animated backgrounds, and tokens.
This edition of Metaverse Weekly was created with the help of Rob Crasco.
On June 8, LinkedIn hosted an event for Talent Management executives using the AltspaceVR platform to discuss solutions for solving talent challenges in a hybrid world. Innovatively, the AltspaceVR platform helped LinkedIn Talent Management executives connect while conversing about significant trends and challenges around hybrid work.
Source: https://www.forbes.com/sites/cathyhackl/2021/06/20/metaverse-weekly-news-about-holograms-nfts-awards-partnerships-and-launches-from-all-corners-of-the-metaverse/