Battlefield 6 release date, trailer, news and rumors
A new Battlefield (potentially called Battlefield 6) is in development at EA Dice and it's set to arrive on PS5, Xbox Series X and PC in "Holiday 2021" (so sometime between October and December). Details on Battlefield 6 remain thin on the ground at this point in development, but EA has teased that the new
A new Battlefield (potentially called Battlefield 6) is in development at EA Dice and it's set to arrive on PS5, Xbox Series X and PC in "Holiday 2021" (so sometime between October and December).
Details on Battlefield 6 remain thin on the ground at this point in development, but EA has teased that the new Battlefield will be a "true next-gen vision for the franchise" and boasts "never-before-seen scale," with rumors pointing to potential 128-player maps and a modern-day setting.
EA has said we will learn more about the new Battlefield in the next few months, but we've managed to pull together everything we know about the next entry in the veteran FPS series for you right here. So, read on for everything we know so far about Battlefield 6.
Cut to the chase
What is it? The next installment in the Battlefield game series
When can I play it? "Holiday 2021" (between October and December)
What can I play it on? PS5, Xbox Series X/S and PC confirmed
Battlefield 6 release date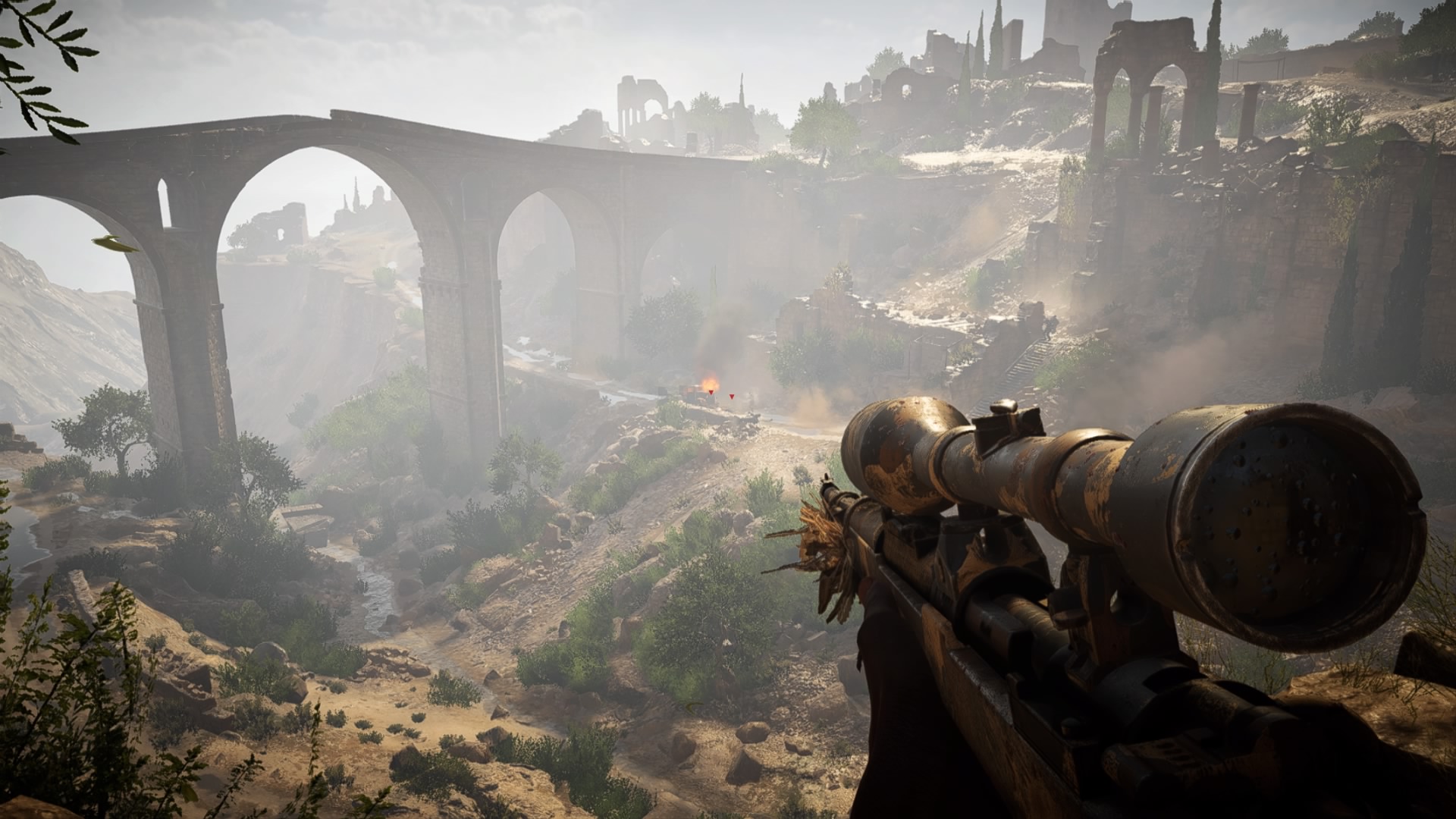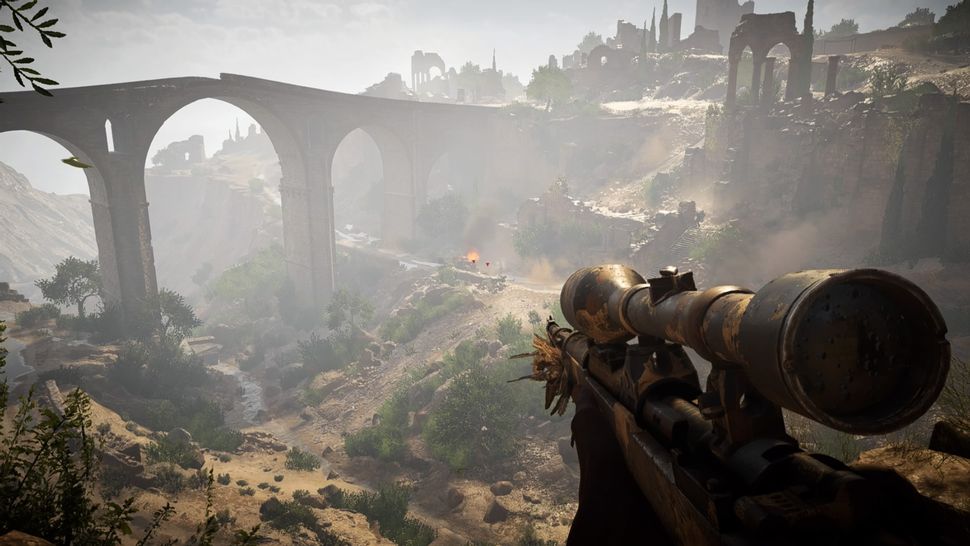 (Image credit: Electronic Arts)
Battlefield 6 is due to release "Holiday 2021" for PS5, Xbox Series X and PC. This release window was confirmed by EA CEO Andrew Wilson in an earnings call in November 2020.
"The next Battlefield is set to launch in holiday 2021, and we are excited to share a lot more about the game in the spring," Wilson said during the call. That means we can expect the game to release between October and December this year, with more news to come sometime between March and May.
However, with the Covid-19 pandemic still ongoing, it's possible we could see this release date delayed.
Battlefield 6 trailers
While EA Dice hasn't released any Battlefield 6 trailers yet, the upcoming Battlefield was featured in a tech trailer during EA Play 2020. We only caught a glimpse of some "work in progress" footage, which showed facial animations and a large number of soldiers running into battle.
From the brief glimpses we've seen, it looks like facial animations will be more realistic than previously and that we're going to see battlefields getting even larger this time round – potentially with more players (as rumored).
"We are creating epic battles at a scale and fidelity unlike anything you've experienced before", EA's chief studios officer Laura Miele said during the video. It may not be much to go on, but it suggests Dice plans to utilize the power of the new consoles to its utmost. Check it out for yourself below:
[embedded content]
Battlefield 6 news and rumors
It could be cross-gen, feature 128-player maps and be set in the modern era
Firm details on Battlefield 6 may be thin on the ground, but a report by leaker TheLongSensation (AKA Tom Henderson) may give us some idea of what to expect from the next Battlefield game.
According to a video by Henderson (via VGC), Battlefield 6 will be a "soft reboot" of Battlefield 3, set in the modern era. The new Battlefield is allegedly also set to come to PS4 and Xbox One, in addition to the already-confirmed release on Xbox Series X and PS5.
What's more, Henderson claims that developer Dice has designed some maps with 128 players in mind – a volume made possible by the power of newest-gen consoles. The leaker claims that while these 128-player maps will be available, his sources have clarified that Battlefield's 32 v 32 standard game modes (64 players) will still be available, with players having the option to partake in game modes with a higher player count.
Unfortunately, according to Henderson, these 128-player maps won't be available on last-gen consoles. In addition, PS4 and Xbox One players will also see visual downgrades from the PS5 and Xbox Series X versions, and limited destruction.
Despite this, Henderson claims that his sources have said that there's a separate part of the studio working on these last-gen versions and players "shouldn't be worried."
The leaker also says that EA Dice has had a Battlefield Battle Royale in the works at some stage, with the studio wanting to create their own version of Activision's successful Call of Duty Warzone. However, it remains unclear as to whether it is still developing this.
[embedded content]
It's always worth taking leaks with a pinch of salt, but Henderson has previously been accurate, with his claim that Battlefield 6 will be set in the modern era corroborated by VentureBeat reporter Jeff Grubb.
Battlefield 3, which apparently is a major influence on Battlefield 6, was set during the fictional War of 2014 – so we're expecting, if Dice is aiming for a modern era, that we'll be looking at something a bit more up to date.
We'll find out more soon
During an earnings call in November 2020, EA CEO Andrew Wilson confirmed that more information on Battlefield 6 will be revealed "in the Spring", which means we'll likely hear more official info between March and May 2021. Of course, we could hear more rumors before that.
The power of the PS5 and Xbox Series X is key to its development
During the November 2020 earnings call, EA CEO Andrew Wilson revealed the power of the new PS5 and Xbox Series X is allowing the team to make the new Battlefield "with never-before-seen scale.
"The technical advancements of the new consoles are allowing the team to deliver on a true next-gen vision for the franchise," Wilson said.
Battlefield 6: what we want to see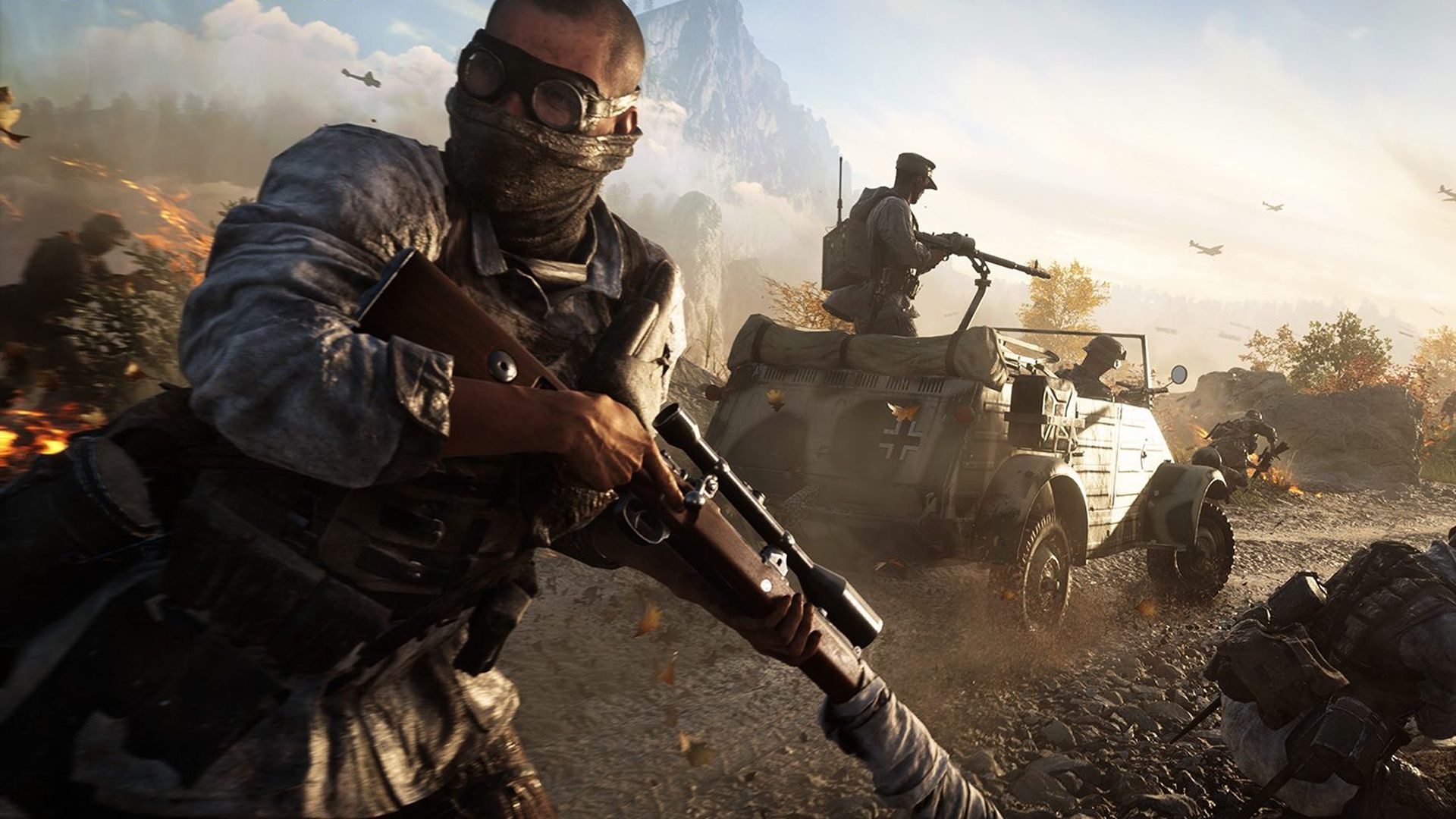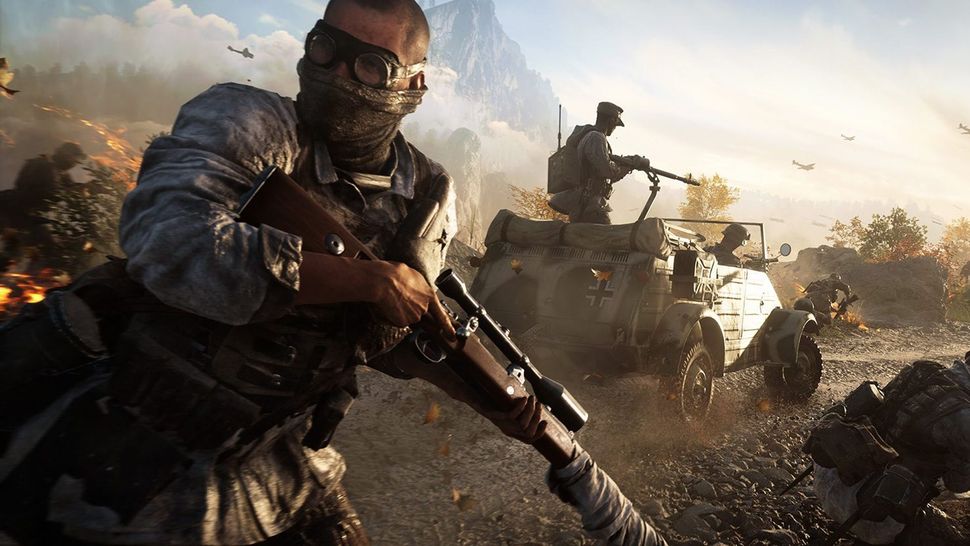 (Image credit: EA)
Free Battle Royale mode
If Dice is working on a Battlefield Battle Royale in a similar vein to Warzone, then we hope it's a free standalone game like Warzone. Battlefield 5 included the Firestorm mode which was essentially a battle royale mode, seeing players fighting it out in a play zone surrounded by a ring of fire that gradually grew smaller and smaller.
The issue with Firestorm was that it was a mode within Battlefield 5, so to play the mode you had to purchase the full Battlefield 5 game. We're hoping that this time, Dice will offer a free-to-play battle royale mode that can sit separately from the main game, like how Activision has done with Call of Duty: Warzone.
Huge battles
Again, it's rumored that this will be the case – with 128-player maps rumored – but we hope that comes to fruition. Battlefield's 32 vs 32 player maps are great and all, but more players would really see these battles become epic.
Crossplay
Battlefield 5 lacked this important feature, meaning that PS4, Xbox One and PC players couldn't play together. We're hoping that Battlefield 6 will bring cross-play in, allowing everyone to play together – no matter what platform they're on.
Plenty of modes at launch
In our Battlefield 5 review, one of our biggest issues was that there weren't many modes available at launch – including the practice range – making the game feel a bit bare bones. We're hoping Battlefield 6 addresses this issue and gives us plenty to jump into straight off the bat.
Dolby Atmos
While you can use Dolby Atmos with games that don't support it, it's undeniably better when games are developed with Atmos in mind. We feel that Dolby Atmos support for Battlefield 6 on PC and Xbox Series X (PS5 doesn't support it) would help to immerse us in the action – and sound incredible.
Local co-op
Playing online is great and all, but we would love the option to play Battlefield offline multiplayer, so we can mess around with friends without the interference of online players.
Source: https://latestgamingnews.d-hour.com/2021/01/26/battlefield-6-release-date-trailer-news-and-rumors/
521: Web server is down
Please try again in a few minutes.
Cal-Nevada Football Season-Opening In-Game Thread from Memorial Stadium
Golden Bears and Wolf Pack meet at Memorial Stadium in first game with fans since 2019.
Cal plays at Memorial Stadium tonight for the first time with fans in the facility in 658 days when the Golden Bears open their 2021 campaign against Nevada of the Mountain West Conference.
The Bears staggered to a 1-3 record last year in a season that initially was canceled by the Pac-12, then whittled down to a conference-only schedule. Even then, Cal had two games scratched due to the COVID-19 pandemic.
Nevada was 7-2 last season and picked to win the West Division of the MWC.
Cal is 9-0 in regular-season non-conference games under coach Justin Wilcox.
The game will match a Cal team with three-year starting quarterback Chase Garbers and a defense expected to be stout again vs. an explosive Wolf Pack offense with NFL prospect Carson Strong at quarterback.
Click here for our game preview box and here for video interviews with Cal coordinators Bill Musgrave and Peter Sirmon.
We'll be back with pre-game notes and updates through tonight's game.
THIRD QUARTER
12:00: Strong shows off his arm again with a 46-yard pass down the right sidelines to Tory Hunter on a third-and-9 play, giving Nevada a first down at the Cal 16. On the next play, Strong hit Elijah Cooks with a slant over the middle for a 16-yard TD and the lead. Nevada attempted a 2-point pass play, which failed. But the tide has definitely turned. Nevada 19, Cal 14.
6:26: Talton kicks a 50-yard field goal after Cal declines a holding penalty that would have sent Nevada back to a third-and-33 from the Bears' 47-yard line. Curious decision. The Bears have 35 yards of offense since the first quarter. Nevada 22, Cal 14.
1:09: Cal dodges a bullet as FG kicker Talton finally misses . . . from 47 yards. Nevada 22. Cal 14.
END OF THIRD QUARTER: Garbers completes a 24-yard pass to Kekoa Crawford, who makes an acrobatic catch and gives Cal a first down at the Nevada 29 when the fourth quarter starts. Nevada 22, Cal 14.
.
PREGAME: No Cal injuries to report – everyone is up.
COIN FLIP: Nevada wins the coin clip and defers to the second half. Cal will receive the opening kickoff.
FIRST QUARTER
5:47: Damien Moore scores on a 1-yard run, capping a 15-play, 63-yard drive. Moore Moore carried nine times for 32 yards and Chase Garbers was 6-for-7 for 29 yards. Dario Longhetto converts the PAT. Cal 7, Nevada 0.
4:11: Cal starts at its own 28 after forcing Nevada to punt after a three-and-out.
0:03: Garbers passes 2 yards to Nikko Remigio for the TD and Longhetto converts the PAT. Cal went 72 yards in nine plays. The Bears have 135 yards to 6 for Nevada and have run 24 plays to 3 for the visitors. Moore has nine rushes for 49 yards. Garbers is 8-for-11 for 59 yards and the TD. Cal 14, Nevada 0.
SECOND QUARTER
10:50: Nevada gets on the board with a 44-yard field goal by Brandon Talton. That caps a nine-play, 56-yard drive that began at the Nevada 18. Evan Tattersall sacked Carson Strong and Collin Gamble broke up a third-down pass, forcing the field goal. Cal 14 Nevada 3.
8:12: A holding penalty and a sack derail Cal's third offensive possession. The Bears punt and Nevada takes over at its own 32. The Bears' defense has to make sure momentum doesn't change sides right now. Cal 14, Nevada 3.
6:15: This is the combination we've heard about all week – Strong throws a rope for 43 yards into the end zone to WR Romeo Doubs, who beat Collin Gamble, and Nevada has closed the gap. Doubs has 4 receptions for 68 yards. Cal 14, Nevada 10.
4:11: Three-and-out for Cal. Nevada starts at its own 22 after a 49-yard punt by Jamieson Sheahan. The Bears had 135 yards in the first quarter. They have 15 so far in the second quarter. Cal 14, Nevada 10.
1:57: Cal defense forces a punt, which Nikko Remigio returns 18 yards to the Bears' 33. Two-minute drill coming up. Bears have 2 timeouts. Cal 14, Nevada 10.
0:02: Talton kicks a 35-yard FG to get the Wolf Pack within a point. Cal went three-and-out on its previous possession and had to punt. Doubs returned is 38 yards to the Cal 41 and Strong moved his team to the 18 before the Bears forced back-to-back incompletions, prompting the field goal. Cal 14, Nevada 13.
HALFTIME: Cal 14, Nevada 13. Just as the Bears dominated the first quarter, the second quarter belonged to the Wolf Pack. The contrast is vivid: Cal outgunned Nevada 135 yards to 6 in the first quarter. Nevada had a 142-23 advantage in the second.
Garbers is 13-for-17 but for just 86 yards. Damien Moore has 50 yards on 11 carries, but his second quarter production is 2 carries, 1 yard. Strong is 10-for-18 for 120 yards and a TD. The man of the night is WWR Romeo Doubs (pronounced Dubs), who has 5 receptions for 67 yards and a TD and the 38-yard punt return that set up the late field goal.
Total yards: Cal 158, Nevada 148. First downs: 8-8. No turnovers.
Cover photo of Memorial Stadium from 2019
Follow Jeff Faraudo of Cal Sports Report on Twitter: @jefffaraudo
Cal is 9-0 in regular-season non-conference games under coach Justin Wilcox.
Source: https://www.si.com/college/cal/news/cal-nevada-thread
Dirt 5 Drops the New Ford Bronco into the Off-Road Action in Latest Content Pack
In many parts of the world, choosing an off-road car to own is a lot like choosing a sports team to support. It's more than a decision; it's a pledge of allegiance. For decades, manufacturers like Ford, Jeep, Range Rover, Chrysler, Chevrolet, and more have raced on the roads and in the factories to earn
In many parts of the world, choosing an off-road car to own is a lot like choosing a sports team to support. It's more than a decision; it's a pledge of allegiance. For decades, manufacturers like Ford, Jeep, Range Rover, Chrysler, Chevrolet, and more have raced on the roads and in the factories to earn the adoration of all-terrain drivers. Now, a legendary name in this battle has returned not just to the real world, but to video games, too – courtesy of Dirt 5.
A Joyride Down Memory Lane…
The Ford Bronco was a major contender in the 4×4 wars until the final model of the series left the showroom in 1996. After a quarter-century hiatus, the Bronco is back – a move that prompted instant delirium amongst off-roaders and gearheads. The early images of the revamped Bronco models sparked more excitement, and recent test drives have only fueled the hype further.
Forbes sat in shotgun at racing ace Vaughn Gittin Jr. tore up an off-road track in the Bronco: "Airborne just moments after the start, Gittin busted the bronc without mercy, launching it up, over and around a tight, twisting path through the kind of terrain generally reserved for mammals of the hooved variety." Bloomberg, meanwhile, were stunned by the car's agility, commenting how it "…was able to dart through traffic, rolling and diving on its 10-speed automatic transmission, squishy suspension, and sticky rubber wheels."
Ford Bronco Wildtrak 2021: Drive It in Dirt 5
Those strong words and all that excitement make 2021's most hotly-anticipated car a perfect fit for Dirt 5 ­– the award-winning off-road racer. Making its video game debut, the team here at Codemasters have specially-selected the Ford Bronco Wildtrak 2021 as part of the Wild Spirits Content Pack, available now the Xbox Store! Packing in 310bhp and 400 lb.-ft of torque, as well as innovative 4×4 and differential systems, this version of the Bronco is built to take on the kind of extreme terrain and challenges that Dirt 5 serves up – from boulder-conquering runs through Arizona, to surging through the ice and snow of Nepal.
Alongside the Bronco in this pack is another purpose-built off-road monster, the Prodrive Hunter, which took on the Dakar Rally recently with plenty of aplomb. These two machines can be used in 25 new Career events, and both feature multiple livery designs that can be unlocked through new sponsor objectives. All this comes in the Wild Spirits pack, which is included in Dirt 5 Amplified/Year One Edition, or purchasable separately on the Xbox Store.
More New Content Now Live in Dirt 5
That's certainly not all when it comes to new Dirt 5 content launching today – no sir! Update 6.00, a free game update for all players, is now live, with the headline addition being two more brand-new tracks to tear up. Head to Morocco and discover Ait Ojana and Tinghir: a pair of challenging multi-surface circuits, with jumps, big elevation changes, and a village to wind your way through. A perfect location for the new Ford Bronco to show its potential, don't you think?
All of this adds more thrills and variety to Dirt 5, which you can grab today from the Xbox Store, or play today with Xbox Game Pass and EA Play. We can't wait to see how you handle the Bronco! Hold on tight…
DIRT 5 – Wild Spirits Content Pack
Electronic Arts
$7.99
$7.19
A pair of eye-catching off-road machines, purpose-built to overcome any terrain, are added to DIRT 5 in the Wild Spirits Content Pack. First up: the hotly-anticipated Ford Bronco Wildtrak 2021. 310bhp and 400 lb.-ft of torque, as well as innovative 4×4 and differential systems, make the new Bronco a perfect addition to take on DIRT 5's extreme events. Its boxy chassis and huge tyres create an unforgettable look – and that's before you customise it with liveries and patterns.
Alongside the Bronco is the Prodrive Hunter. Billed as a 'Desert Hypercar', the Hunter is a production version of the incredible Prodrive BRX, which has competed across Dakar and other events in 2021, with drivers including Sebastian Loeb. Powered by Ford's 3.5-litre twin turbo V6 engine, producing around 500bhp, the Hunter has all the power you need to dominate DIRT 5's global off-road events.
The Wild Spirits Content Pack for DIRT 5 also further expands our Career mode with another 25 bespoke events, in the 'Wild Spirits' bonus chapter. The new events will include chances to race our two new cars, multi-class races, dynamic weather events, and more unique experiences.
Two additional Career Sponsors are also added: Alpinestars and VP Racing Fuels. Head to the Sponsors tab in Career to select either of these sponsors and start to unlock new rewards and content, including fresh liveries and customisation items. Finally, look out for five additional Trophies/Achievements, each connected to your progression in the new Career chapter.
To use the content within this pack, you must own DIRT 5. This pack is included as an entitlement for Amplified Edition and Year One Upgrade / Edition owners.
DIRT 5
Codemasters
PC Game Pass
Xbox Game Pass
Let Loose
Whilst respecting the heritage and retaining the DNA of the franchise, DIRT 5 writes a new chapter in the legacy of DIRT – bolder and braver than ever before. New features, new innovations and a fresh approach make DIRT 5 a hub of off-road racing, style and culture, where you can constantly create highlight-reel moments.
Blaze a Trail Across the Globe
Take a trip around the world to and race on over 70+ unique routes across 10 different global locations in stunning, dynamic environments. From racing on the frozen East River in New York, to under the Christ the Redeemer in Brazil, to shining by the Northern Lights at Norway, take on opponents, the terrain and extreme, everchanging conditions.
Push The Limits with Incredible Cars
Get behind the wheel of an eclectic and exciting roster of cars. Conquer the toughest of terrain with boulder-beating machines, take iconic rally cars to new locations, or feel the power of 900bhp sprint cars. Rallycross, GT, unlimited trucks, buggies and muscle cars complete the ultimate off-road garage.
Own the Spotlight in a Star-Studded Career
Under the tutelage of an icon, all eyes are on you to become the new star of an amplified world of off-road racing. Earn sponsorships and unique rewards, conquer all locations, and take on a fierce rival in our biggest ever Career.
Compete or Co-Operate in Off-Road Action
Local split-screen up to four players on offline modes, including Career, makes DIRT 5 the perfect couch multiplayer racing game as you battle for position with your friends. Online, throw down in curated race playlists for up to 12 players, and compete in innovative objective-based modes.
Create, Share and Discover with Playgrounds
For the first time in a DIRT game, you can now create your own Gymkhana, Smash Attack and Time Attack challenges and share them online with friends and the DIRT community.
Game leverages Smart Delivery allowing access to both the Xbox One title on 3rd November and the Xbox Series X|S title on 10th November.
Forbes sat in shotgun at racing ace Vaughn Gittin Jr. tore up an off-road track in the Bronco: "Airborne just moments after the start, Gittin busted the bronc without mercy, launching it up, over and around a tight, twisting path through the kind of terrain generally reserved for mammals of the hooved variety." Bloomberg, meanwhile, were stunned by the car's agility, commenting how it "…was able to dart through traffic, rolling and diving on its 10-speed automatic transmission, squishy suspension, and sticky rubber wheels."
Source: https://latestgamingnews.d-hour.com/2021/09/02/dirt-5-drops-the-new-ford-bronco-into-the-off-road-action-in-latest-content-pack/