China makes sweeping reforms to 'edtech' sector
China's Central Committee and State Council jointly launched, on 24 July, a sweeping overhaul of its USD100 billion private education industry with the release of new Guidelines for Further Easing the Burden of Excessive Homework and Off-campus Tutoring for Students at the Stage of Compulsory Education. The regulations, which are part of the Chinese Communist […]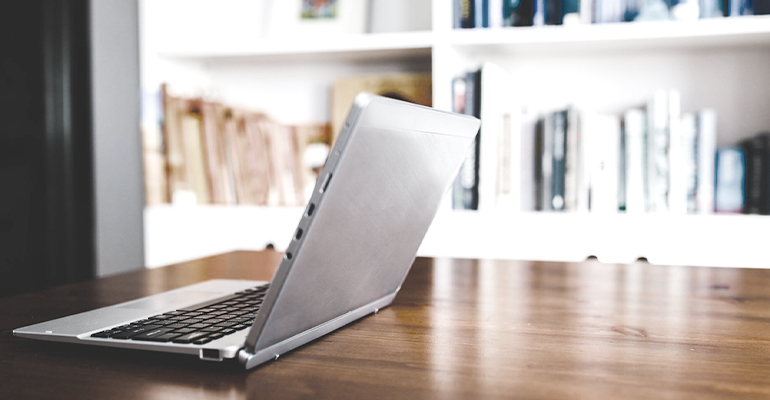 China's Central Committee and State Council jointly launched, on 24 July, a sweeping overhaul of its USD100 billion private education industry with the release of new Guidelines for Further Easing the Burden of Excessive Homework and Off-campus Tutoring for Students at the Stage of Compulsory Education.
The regulations, which are part of the Chinese Communist party's drive to make raising children and education more affordable and combat a looming population decline, bans companies that teach school curriculum subjects from making profits, raising capital or listing on stock exchanges worldwide, and prevents them from accepting foreign investment.
The document, which was leaked a day early, sent shares in the three largest US-listed education companies – TAL Education, New Oriental Education and Gaotu Techedum – crashing, losing 76%, 76% and 75% of their market value in a week. Analysts at Goldman Sachs forecast that the size of China's tutoring market would collapse 76%, to USD24 billion.
After-school tutoring had been booming in China, accelerated by the growing demand for virtual teaching during the Covid pandemic and intense competition for entrance into China's top universities. For the 12 months to March 2021, TAL and New Oriental's shares rose 38% and 39% respectively, while Gaotu's shares rose 155% to a market cap of almost USD30 billion.
The guidelines include 30 measures on education sector reforms designed to promote the healthy development of students, improve education quality, alleviate financial burdens on parents, and institute law-based governance of the education sector, as well as restrict private investment – both domestic and foreign. These include:
Regulating off-campus for-profit tutoring and training centres
Regional governments no longer permitted to approve new off-campus tutoring centres providing core/compulsory education. Existing ones must become registered as non-profit institutions.
Local governments must distinguish between training centres in sports, culture and art, and science and technology, and consult relevant departments to set standards for each category.
Tutoring at weekends, public holidays, and winter and summer vacations prohibited.
Tutoring centres in core education prohibited from going public or being listed for financing. The guidelines call for the 'excessive' capital in training centres to be controlled, and to ensure that financing is primarily used for operational costs.
Specific ban on foreign investment in such firms via mergers and acquisitions, franchise development, or the use of variable interest entities (VIEs). Those currently in violation must take steps to rectify.
Hiring foreign teachers and other staff must follow relevant regulations and firms may not hire staff based outside China to carry out tutoring activities.
Online lessons should be no more than 30 minutes, with intervals of at least 10 minutes between lessons, and should end by 9pm.
Regional governments must review online tutoring centres for approval under the new guidelines. If they do not meet the updated standards, their registration and Internet Information Service Business Licence will be revoked.
Content management – the guidelines call for greater supervision and management of tutoring centres and to issue domestic teaching materials. Foreign teaching materials are banned.
Reducing the homework and study burden on students
Schools to set up management structures to coordinate homework assignments, ensure compliance with national standards and create evidence-based homework strategies according to age and learning goals.
Schools should not assign any homework to students in grades one and two, aim for an average maximum of 60 minutes of homework for grades 3 to 6, and an average maximum of 90 minutes for junior high school students.
Promoting physical and mental health
The guidelines encourage schools and parents to ensure students use their spare time responsibly. They recommend students complete homework they were unable to finish at school, get physical activity, read, moderate their use of electronics and go to bed on time.
Parents encouraged to communicate with children and pay attention to their mental health; boarding schools to take responsibility for students' after-school spare time.
Improving after-school services
Schools should guarantee after-school services, encourage students to participate in them voluntarily, and create plans to improve quality.
After-school services should be run by teachers, retired teachers, social workers or volunteers.
Schools to offer and improve free online learning services. Local education departments should develop free-to-use online learning platforms and encourage students to use them.
Other measures
Directives to improve and standardise the quality of education across regions, develop better evaluation techniques and increase the quality of teaching.
Decrease tutoring centres over time, particularly those with low operational standards.
Tutoring centres cannot hold offline or online training for preschool students, including foreign language education.
Restrict tutoring centres from advertising, including banning media, new media, public spaces and billboards from displaying advertisements.
Off-campus tutoring centres should strengthen their party-building work and welcome the participation of party committees.
Greater inspection and supervision of schools and education departments.
In announcing the rules, China's education ministry said: "In recent years, a large amount of capital has poured into educational training … adverts are everywhere, bombarding the whole of society … It has destroyed the normal environment for education."
Taken together, we expect these measures to have a significant negative impact on edtech companies and their ability to maintain previous levels of profitability. Investors should be ready for further volatility because China looks set to continue to implement reforms on its tech sector.
Source: https://www.sovereigngroup.com/news-and-views/china-makes-sweeping-reforms-to-edtech-sector/
Despite Physical Classes, EdTech to Dominate School Education in Schools in Post-Pandemic World, say Experts
The Coronavirus pandemic and the subsequent lockdown had prompted most schools to identify technology based innovative solutions to create a relevant learning ecosystem for all students.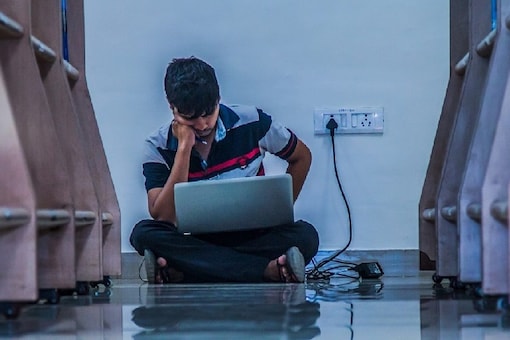 Pandemic Has forced EdTech Education in Schools, Claim Industry Experts (Representative image)
The Coronavirus pandemic and the subsequent lockdown had prompted most schools to identify technology based innovative solutions to create a relevant learning ecosystem for all students.
PTI New Delhi
Last Updated:November 23, 2021, 14:55 IST
FOLLOW US ON:
The Coronavirus pandemic and the subsequent lockdown had prompted most schools to identify technology based innovative solutions to create a relevant learning ecosystem for all students. Experts believe, that in a post pandemic scenario, when schools reopen, the trend would be towards higher adoption of technology and systems so that schools can not only weather disruptions better but raise their standards of learning outcomes.
The introduction of technology tools has helped democratise access to high quality education and facilitate student engagement. Satish Bommala, School Owner, of Great woods High School- Hyderabad stated that as the world is getting transformed due to the adoption of technology, it has also helped students get access to better quality of education now. Technology today has helped schools to increase the speed of learning and bridge the learning gaps among all students, he explained.
Read: SC Asks IIT Bombay to Allot Seat to Dalit Boy Who Missed Fee Payment Deadline
The education system in India had been very traditional, thus pushing the need to design a holistic curriculum with job creation as the objective of the future. The education reforms are therefore focussing on how to make education more universal in the country and more inclusive, Ramanan Ramanathan, Former Mission Director, Atal Innovation Missionand Additional Secretary, NITI Aayog said.
India is in the top 48 of the global innovative indices and to enter in the global top 10, bringing large scale educational reforms and leveraging on digital technology to impart learning is going to be crucial.
Technology has empowered the teachers in India to adopt a multi-modal form of learning which is a combination of audio-visual along with textbooks and experiential kits. This has enabled them to deliver learning solutions at global standards.
Read: Tamil Nadu Has Highest Number of Women Entrepreneurs: IIT Madras Study
Gouri Gupta, Lead, Education Technology, Central Square Foundation stated that reintroducing learning through a hybrid model will help in the recovery of the learning loss and help the transition back to school. The quality of education which we all worry about in affordable private schools or government schools, can be addressed with the use of technology, she said. Sumeet Mehta, co-founder and chief officer of LEAD explained that schools have traditionally been following a linear format where students are tested and given certain marks but carry forward their learning gaps without remediation.
There is a need to move towards a spiral format where technology can help. With the help of the student's data which can be collated at a very granular level, technology can inform the teachers on the areas of improvement and the remedial action to help the weak students, he said.
Read all the Latest News, Breaking News and Coronavirus News here. Follow us on Facebook, Twitter and Telegram.
Source: https://www.news18.com/news/education-career/despite-physical-classes-edtech-to-dominate-school-education-in-schools-in-post-pandemic-world-say-experts-4477139.html
DeepSphere.AI Personalizes Complex AI Curriculum Using Cognitive Learning Methodology | Chennai NYOOOZ
Chennai, Tamil Nadu, India (NewsVoir) • Its on-cloud intelligent Learning Management System (iLMS) provides fully personalized study materials, lab projects, and assessments • Offered on a SaaS subscription model, iLMS increases the active participation of students by 100% and boosts their learning potential by 96% DeepSphere.AI, an EdTech company with its presence in Palo Alto, USA and Chennai, India offering a wide range of foundation, intermediate, and advanced courses on Artificial Intelligence for students and professionals, achieves 100% personalization of learning by providing personalized study materials, lab projects, and assessments on its on-cloud intelligent Learning Management System (iLMS). iLMS is a first-of-its-kind platform that turns complex AI curriculum into personalized and cognitive learning methodology. It also achieves 100% student engagement, besides boosting the learning potential of students by 96%. Available on a subscription model for schools, colleges & universities, organizations and self-employed, iLMS offers recommendations and feedback on the learning speed, ability, and participation of students, as they learn. DeepSphere.AI maps and reviews the goals of learners and takes appropriate corrective action to help students realize their goals. Founded in September 2018, DeepSphere.AI's team comprises board members of the University of California, lead instructors, MIT learning facilitators, Harvard PhDs, Stanford alumni, industry leaders, and entrepreneurs. Its Co-founder, Mr. Jothi Periasamy is a learning facilitator. He taught artificial intelligence for business at MIT Computer Science & Artificial Intelligence Laboratory (MIT CSAIL), focusing on personalizing and simplifying the learning of AI. To facilitate in-person learning, the company opened its Chennai office on 27 August this year. In his comments, Mr. Venkatrenga Gupta, Managing Director, DeepSphere.AI, said, "AI is making inroads in every industry. But we are hugely short of skilled manpower. Our aim is not only to offer AI education, but to do it in a way that befits AI science. Hence, we developed iLMS which itself makes use of AI and Machine Learning to understand the learning stages of the students and accordingly customizes their learning process. We also coach and mentor students and help them gain hands-on practical problem-solving skills and learning experience in applied artificial intelligence. To date, we have trained more than three hundred thousand students and professionals through our partnership with fifty educational institutions and hundred organizations." On employment facilitation, he said, "When it comes to career development and transition, we work with every learner on a one-on-one basis to understand their career goals and objectives. Also, we provide leads and recommendations for employment opportunities. Further, we also hire students as interns for our internal projects and product development. Till date, we have helped over 300 students make career transformations and thousands of them plan for career advancements." The iLMS platform is built on SAP Litmos and Google Cloud technologies, and it
UP pollution board slaps Rs 10-lakh fine on industry for flouting norms
Remain cautious till farm laws repealed: Channi to farmers
Shivpal Singh Yadav demands martyr status for farmers who died during agitation against farm laws
After calling Imran Khan 'bada bhai', Sidhu keeps mum to criticism
Court asks police to submit CDR of three accused in Mahanga double murder case
Patnaik launches BSKY health cards in Dhenkanal, Angul
Woman pours acid on man for spurning marriage proposal
PM decision to roll back laws too late: Kin of farmers killed in Lakhimpur Kheri
14,493 candidates expected to appear for MH-TET in Latur
Sitharaman announces clearance for two proposals of IFSCA at GIFT City; stresses on creating ecosystem for global financial hub
Sidhu calls Pak PM Imran Khan "bada bhai"; BJP, AAP, Manish Tewari slam Punjab Cong chief
Junior Hockey World Cup: COVID-19 testing of players, officials every 72 hours
Missing Chinese tennis star safe, will appear in public soon: editor of official daily
Rain fury in south: AP worst hit, stranded citizens in TN rescued using boats
Following are the top foreign stories at 2045 hours
25 killed, 17 missing as flash floods ravage AP
UP: Man held with smack worth Rs 75 lakh
Portals of Badrinath temple closed for winter season
Hindu minor boy sexually assaulted, murdered in Pakistan
Bangladesh reports first zero deaths from COVID-19 since last year: Official
–> Aunty kya hai, Time ho gaya": Kareena Kapoor heavily trolled for her Lakme Fashion week look–> –> –> Virat Kohli involved in heated argument with Virender after Umpire gives 3rd wrong decision–> –>
Source: https://www.nyoooz.com/news/chennai/1628778/deepsphereai-personalizes-complex-ai-curriculum-using-cognitive-learning-methodology/
Businesses have approached the government to clarify the impact of GST.
Businesses have approached the government to clarify the impact of GST on discounts, reduced prices and extended payment cycles.
Businesses have approached the government to clarify the impact of GST on discounts, reduced prices and extended payment cycles.
Businesses have approached the government to clarify the impact of GST on discounts, reduced prices and extended payment cycles which they had provided to the customers. The COVID-19 pandemic had driven customers to renegotiate prices.
The goods and services tax is paid when an invoice or bill is issued. As such, businesses are now finding it difficult to claim credit or amend taxes already paid when they have not received payment from the clients or have received reduced amounts. Abhishek A Rastogi, partner at law firm Khaitan & Co, told ET that IGST element on the credit note issued is not treated as an input tax credit and as a corollary there is a restriction in the system to adjust IGST and CGST or SGST.
He highlighted that the GST is divided into three components – IGST, CGST and SGST. "A part of the tax is levied on goods imported. CGST and SGST are two components of the tax framework where revenue generated is collected by the central and state governments respectively. Under the GST framework, the input tax credit is essentially a tax paid on raw materials or input services. This can be used to reduce future GST liability."
Also Read: RBI tightens norms, directs lenders not to standardize NPA account
Rastogi pointed out that as there is no specific provision in the statute to provide such a restriction, the constitutional validity of this restriction may be tested as the situation is a clear example of tax cascading, which is not the objective of GST. "Companies are unable to claim GST already paid under the present GST framework even if they have not received the money or have had to return it or offer reductions to customers."
Furthermore, experts believe that if the government does not provide clarity, the businesses would have to turn to the courts.
Also Read: RBI tightens norms, directs lenders not to standardize NPA account
Source: https://mybigplunge.com/business/companies-seek-clarity-on-gst-applicability/