Mouni Roy
Mouni Roy in 2018
Born28 September 1985 (age 35)[1][2]
Cooch Behar, West Bengal, India[3]
Alma materMiranda House, University of Delhi
Jamia Millia IslamiaOccupation
Actress
model
singer
dancer
Years active2006–present
Mouni Roy (born 28 September 1985) is an Indian actress, singer, Kathak dancer and former model, primarily known for her work in Indian television and Hindi-language films.
She was first seen as a background dancer in the song "Nahi Hona" from Run (2004). She made her television debut in 2006 playing a supporting role in the drama soap Kyunki Saas Bhi Kabhi Bahu Thi. This was followed by more supporting characters in Do Saheliyaan and Kasturi. She rose to fame with her portrayal of Godess Sati and Shivanya Ritik Singh/Shivangi Pratap Singh in Devon Ke Dev…Mahadev and Naagin respectively. In 2014, Roy was a finalist on the reality show Jhalak Dikhhla Jaa.
In 2018, she entered films with Reema Kagti's sports film Gold opposite Akshay Kumar, being nominated for the Filmfare Best Female Debut Award, and made her singing debut with the remake single "Bheegi Bheegi Raaton Mein". In 2019, Roy appeared in two films, Romeo Akbar Walter and Made in China. Her performance in ZEE5 original film London Confidential (2020) garnered her positive reviews. Roy will be next seen in Brahmāstra, which is a superhero–trilogy where she will essay the main antagonist.[4]
Life and career[edit]Early life and television debut (2006–2010)[edit]
Mouni Roy was born on 28 September 1985 in Cooch Behar, West Bengal to a Bengali family.[3][5] Her grandfather, Shekhar Chandra Roy was a well-known Jatra theatre artist. Her mother Mukti was a theatre artist, and her father Anil Roy was an office superintendent of the Cooch Behar Zilla Parishad.[6] She did her schooling till class 12th from Kendriya Vidyalaya in Baburhat, Cooch Behar and then went to Delhi.[6] She took up mass communication at Jamia Milia Islamia at her parents' insistence, but left the course midway and went to Mumbai to try her luck in the Bollywood film industry.[6][7] She finished her part 1 exams and did not return to Delhi after that.[7][6] She appeared as a background dancer in the song Nahi Hona in Run (2004).
Roy started her career in 2006 with the Ekta Kapoor drama Kyunki Saas Bhi Kabhi Bahu Thi, playing the role of Krishna Tulsi opposite Pulkit Samrat.[8] She then participated and won the first season of Zara Nachke Dikha along with Karishma Tanna and Jennifer Winget. Roy then appeared as Shivani in the series Kasturi. In 2008, she participated in Pati Patni Aur Woh along with Gaurav Chopra. In 2010, she played Roop in Do Saheliyaan.
Breakthrough, success and stardom in television (2011–2017)[edit]
In 2011, Roy starred in the Punjabi movie Hero Hitler in Love. She attained fame after playing the role of Sati in Life OK's mythological series Devon Ke Dev…Mahadev from 2011 to 2014.[9] During that time she played the lead as Meera opposite Aditya Redij in Life OK's Junoon – Aisi Nafrat Toh Kaisa Ishq in 2013.[10] In 2014, Mouni participated in the dance reality show on Colors Jhalak Dikhhla Jaa in its seventh season along with Punit Pathak.
In 2015, Roy returned to television with Ekta Kapoor's supernatural series Naagin playing the role of Shivanya opposite Arjun Bijlani and Adaa Khan. Roy described her character: "I have a simple look on the show, very little make-up, not so much eye-shadow, I'm enjoying it. I play Shivanya, who is a simple, innocent character, a dreamer lost in her own thoughts. She is sincere, curious, naive and clumsy and she keeps getting into trouble."[11] The series topped the TRP charts, making her a household name not only in India, but in other countries as well. She became one of the players of Bijlani's team Mumbai Tigers in Box Cricket League. She hosted the dance show So You Think You Can Dance along with Rithvik Dhanjani on &TV. She played a double role in Season 2 of Naagin, with Karanvir Bohra playing the male lead. Her chemistry with Bijlani in season 1 and with Bohra in season 2 was highly appreciated by audience and established her as a leading actress in Indian Television Industry.[12][13] In 2016, Roy voiced the role of Sita in the animated film Mahayodha Rama. In the same year she appeared in the song "Nachna Aunda Ni" in Tum Bin 2.[14]
Bollywood debut and break from television (2018–present)[edit]
Roy at the special screening of Gold (2018)
In 2018, Roy made her Bollywood debut alongside Akshay Kumar in Gold directed by Reema Kagti.[15] Her performance was praised. Hindustan Times wrote, "Mouni Roy as Akshay's wife Monobina is just the right mixture of crotchety and charming. With her grasp of Bengali, she brings that extra something to the film's milieu."[16] Suparna Sharma of Asian Age reviewed her performance and sensuality: "Her Monobina is created out of Punjabi men and women's fetishised fantasy of married Bengali women – snappy and scolding, but also sexy and sultry."[17] With global earnings of ₹1.5 billion, it emerged as a commercial success and became first Indian film to have a theatrical release in South Arabia.[18]
Roy followed the success of Gold with an item number named "Gali Gali" in December 2018; it featured in the Hindi version of K.G.F: Chapter 1. The song, a recreation of a track from Tridev (1989), became extremely popular, and she was praised for her dance. Since then, it has garnered more than 300 million views on YouTube.
In May 2019, she made a cameo appearance in the final few episodes of Naagin 3 as Mahanaagrani Shivangi.
Roy's first release in 2019 was Romeo Akbar Walter, which also starred John Abraham and Jackie Shroff. Her performance as a R&AW spy drew mixed reviews. A Bollywood Hungama review stated, "Mouni Roy has an interesting part to essay. Though she does well, her character gets a raw deal."[19] Sabilal Chatterjee criticised the length of her role: "Mouni Roy, cast as the hero's colleague and beloved, pops up now and then in an eminently forgettable role."[20] Romeo Akbar Walter underperformed at the box office. Her next film, Made in China was released on the occasion of Diwali. Roy took Gujarati lessons for the film in which she enacted a disturbed housewife.[21] In a review in India Today, her performance was characterized as "a surprise package. Though given a small role, Mouni comes with much power, owning every bit of the screen time she gets in the film."[22] Made in China faced fierce competition from Housefull 4 and Saand Ki Aankh, but made profits at the box office.[23]
In 2020, she appeared as a pregnant R&AW spy named Uma Kulkarni in her first OTT feature film London Confidential.[4] Though critics were not impressed by the film, but praised Roy.[24] Rediff wrote, "Mouni Roy shows conviction in playing her part and is in a different avatar from her earlier performances in Gold and Made in China."[25]
Roy also has an upcoming major project in 2020, the Indian superhero trilogy Brahmāstra, directed by Ayan Mukherjee and produced by Karan Johar. She will play the main antagonist in the film.[26][27]
Personal life[edit]
In January 2021, it was reported that Roy is soon set to marry Dubai-based banker Suraj Nambiar.[28][29][30]
Television[edit]YearTitleRoleRefs2006–2008Kyunki Saas Bhi Kabhi Bahu ThiKrishna Tulsi Eklavya Virani[8]2008Kaho Na Yaar HaiContestant[31]KasturiShivani Sabbarwal[32]Zara Nachke DikhaContestant[33]2009Pati Patni Aur WohContestant[34]2010Do SaheliyaanRoop[35]Sshhh… Phir Koi Hai- TrittyaKoena[36]2011–2012, 2014Devon Ke Dev…MahadevSati[37]2012–2013Junoon – Aisi Nafrat Toh Kaisa IshqMeera[38]2014Jhalak Dikhhla Jaa 7Contestant[39]2015–2016Naagin 1Shivanya Ritik Singh[40]2016–2017Naagin 2Shivangi Rocky Pratap Singh / Shivanya Ritik Singh[41]2016Box Cricket League 2Contestant[42]So You Think You Can DanceHost[43]2018; 2019Naagin 3Shivangi Rocky Pratap Singh / Shivanya Ritik Singh[44]2018Krishna Chali LondonSundari (cameo)[45]Filmography[edit]Key
Denotes films that have not yet been releasedMusic videos[edit]YearTitleNotes2020Holi Mein RangeeleAlong with Varun Sharma
Sunny Singh[46]2020Bheegi Bheegi Raaton MeinAlong with Nakash Aziz, remake of the song (with the same name) from AjanabeeAwards and nominations[edit]
YearWorkAwardCategoryResultReference2016NaaginIndian Television Academy AwardsITA Award for Best Actress PopularWon[47]2016NaaginGold AwardsGold Award for Best Actress in a Lead Role (popular)Won2016NaaginGolden Petal AwardsBest TV personality of the yearWon2016NaaginGolden Petal AwardsBest Actor (female)Nominated2017Naagin 2Golden Petal AwardsBest Actor (female)Won2017Naagin 2Gold AwardsGold Award for Best Actress in a Lead Role (critics)Won2017Naagin 2Gold AwardsGold Award for Face of the Year (female)Won2017Naagin 2Big Zee Entertainment AwardsMost Entertaining TV actor (female)Won2018GoldFilmfare AwardFilmfare Award for Best Female DebutNominated2018GoldLux Golden Rose AwardsEmerging New Beauty of the YearNominated[48]2018GoldStar Screen AwardsBest Ethnic Style (female)WonSee also[edit]
References[edit]
External links[edit]
Wikimedia Commons has media related to Mouni Roy.
ON24 Should Look At Consolidating MarTech SaaS
FinancialContent fully hosted finance channel
April 24, 2021 at 12:00 PM EDT
San Francisco-based ON24 is a leading player within the space that went public earlier this year. Despite the current turbulent times, the company reported stellar results.
Data & News supplied by www.cloudquote.io
Stock quotes supplied by Barchart
Quotes delayed at least 20 minutes.
By accessing this page, you agree to the following
Privacy Policy and Terms and Conditions.
Source: https://markets.financialcontent.com/stocks/news/read/41263803/on24_should_look_at_consolidating_martech_saas
Snapper Future Tech Launches Blockchain-Based Credential Verification SaaS Platform Snapcert.io
Mumbai, Maharashtra, India – Business Wire India Snapper Future Tech, a leading blockchain technology firm in India, has launched a new SaaS credentials platform SnapCert.io, that digitally verifies credentials issued by schools, colleges, and universities to make them tamper proof. This blockchain-based platform facilitates student ownership and validates and verifies academic records, thereby deterring and …
Mumbai, Maharashtra, India – Business Wire India Snapper Future Tech, a leading blockchain technology firm in India, has launched a new SaaS credentials platform SnapCert.io, that digitally verifies credentials issued by schools, colleges, and universities to make them tamper proof. This blockchain-based platform facilitates student ownership and validates and verifies academic records, thereby deterring and discouraging the circulation of fraudulent degrees, records, and documents that are increasingly becoming common in the Indian education sector.
This one-of-a-kind digital credential verification platform will offer the education sector an easy, safe, and transparent verification process of all kinds of academic certificates through digitization, generation, authentication and sharing. Snapper Future Tech will soon also make micro-credentials available on this platform for enterprises.
"Blockchain-based credential verification not only takes away current inefficiencies, it establishes sound provenance of the records. Indian universities and colleges can greatly benefit from adopting blockchain, as it will arrest the fraudulent degrees in the market. With no capital expenditure towards technology, SaaS credential platforms are the best solution for enterprises. Colleges and universities are assured of global data protection standards and the current process of verification becomes fully automated and trusted. SnapCert.io is a cost-effective, time-saving, and convenient platform that all educational organizations as well as students can greatly benefit from," said Darshana Jain, CEO, Snapper Future Tech.
SnapCert.io does not replace any existing systems, rather, it acts as a complex information network bridge that connects all stakeholders without storing any data on the platforms. No institute or student-related information is stored on servers in plain text. Each user can access their credentials using a unique certificate ID. An individual file-path, hash of the certificate file, along with the user login data are stored on Blockchain. SnapCert.io issues SSI (Self-Sovereign Identity) credentials which follows W3C's DID (decentralized Identity) and verifiable credentials standard.
SnapCert.io facilitates corporate verifiers, academic verifiers, background verification agencies, consulates, and individual verifiers to do credential verification directly from the primary source without the involvement of any personnel doing away with manual errors and fraud.
Here are some added advantages of SnapCert.io for universities/colleges: • It is integrated with Digilocker. Universities don't have to upload data to NAD/Digilocker separately • Universities can issue credentials on SnapCert and continue to get verification revenue • Data Security is an integral part as colleges do not need to share data with SnapCert • SnapCert integrates with existing software systems • SnapCert is a SaaS Platform and does not entail capital expenditure to universities • Mark sheets, degrees, transfer certificates are all supported by SnapCert • It creates an academic wallet for students for their ease of use • Any applications and payments to a university are handled securely online About Snapper Future Tech (SFT) Snapper Future Tech is a global services & technology products company, leading digital transformation for enterprises using blockchain. It offers services in Blockchain application development, training &consulting and an innovative suite of specialized products for e-Governance, Financial Services, Insurance, Sustainable Supply Chain & Healthcare.
Established in 2017 in Pune, Snapper Future Tech has raised Pre-Seed and Seed rounds through Enemtech Capital and strategic investors globally. A Hyperledger Certified Service Provider (HCSP) & Training partner (HTP), the company participates in open-source initiatives across the globe & has robust technological alliances & partnerships with Hyperledger, Oracle, Amazon Web Services, IBM, Trust over IP & Sovrin.
PWR PWR
Source: https://otcpm24.com/2021/04/23/snapper-future-tech-launches-blockchain-based-credential-verification-saas-platform-snapcert-io-4/
Sage launches Data & Analytics SaaS platform in U.S. & Canada
Sage launches Data & Analytics SaaS platform in U.S. & Canada
ATLANTA, March 24, 2021 (GLOBE NEWSWIRE) — Sage (FTSE:SGE), the market leader in cloud business management solutions, today announced the launch of its new, cloud-first Sage Data & Analytics service integration for Sage 300 and Sage 100 in the U.S. and Canada, having also recently launched in other global regions. A powerful business intelligence (BI) toolkit with AI and machine learning capabilities, Sage Data & Analytics (SD&A) provides live sales dashboards, graphical cashflow analysis, detailed, trusted P&L reports and much more – all in the cloud.
Sage Data & Analytics delivers role-based dashboards, reports, metrics, and analytics that extract actionable business intelligence from company data. These drive increased revenue, cost savings, and competitive advantage.
No coding knowledge required: Sage Data & Analytics comes with pre-built, fully customizable data models and analytics right out of the box.
Multi-platform access: Customers can access their data from anywhere, on any device.
Real-time data: Sage Data & Analytics connects directly to a user's Sage 300 or Sage 100 database, giving access to the latest data in real-time.
Scalable: As a customer grows – for example from a single location with a handful of users to a multi-site location with hundreds of users – Sage Data & Analytics scales with it, with Standard, Advanced, and Premium editions, as well as add-ons and consultancy options for additional customization and configuration.
Reduced IT workload: Sage Data & Analytics is hosted in the Microsoft Azure cloud, and system maintenance and product releases are fully automated.
"To continuously improve our products and services, Sage listens and responds to real customer needs. With this launch, we're meeting the increasing demand for powerful and insightful reporting at a time when collecting, organizing, and presenting accurate data is more important for businesses than ever," said Dewey Forrester, Vice President, North America, Business Development, Sage.
"Simply put, when you have a handle on your data – such as inventory movements, procurement operations nd supplier performance – you are set up to thrive in this competitive, challenging market. Saga Data & Analytics will help our customers do more while bringing value to their business with access to their reporting data, from anywhere," Forrester added.
Sage Data & Analytics was created in partnership with Sage Independent Software Vendor (ISV) ZAP, a global software company whose products include ZAP Data Hub, a data management & analytics SaaS optimized for various leading ERPs. Provided as a white-label solution, SD&A is available as a subscription service for Sage 100 and Sage 300 and is entirely cloud hosted, whether the customer is using an on-premise or a cloud instance of Sage 100 or Sage 300, making their digital transformation journey easier.
"The launch of Sage Data & Analytics for Sage 100 and 300 customers is the latest chapter in a close-knit, long-standing partnership between ZAP and Sage," said Garth D. Laird, CEO of ZAP. "Just as ZAP's data management and BI technology continues to push forward – into AI, machine learning, and always cloud-first – so too does our work with Sage. The partnership enables the roll out of Sage Data & Analytics with expertise in a clear, affordable SaaS product set that delivers ever-increasing, fast return on investment, and a total cost of ownership that is demonstrably reduced thanks to the wide range of add-ons and options that are available."
With SD&A available to customers via the Sage Marketplace, Sage's robust and longstanding ISV ecosystem is a core strength of both product lines helping customers customize their ERP's capabilities with best-in-class industry-specific add-ons. Sage Marketplace continues to drive value to customers through a curated selection of new and innovative solutions tested and verified by Sage.
Media Contacts Ally EdgeIan PeelSage U.S.ZAPally.edge@sage.comian.peel@zapbi.com(678) 641-8213+44 (0)203 858 7501
About Sage
Sage is the global market leader for technology that provides small and medium businesses with the visibility, flexibility and efficiency to manage finances, operations and people. With our partners, Sage is trusted by millions of customers worldwide to deliver the best cloud technology and support. Our years of experience mean that our colleagues and partners understand how to serve our customers and communities through the good, and more challenging times. We are here to help, with practical advice, solutions, expertise and insight.
About ZAP
Founded in 2001, ZAP is a leader in SaaS for data management & analytics. It has offices in USA, Europe, Australia, and South Africa, and a sales partner footprint across more than 80 countries. ZAP's software is used in all industry sectors, from mid-sized businesses to Fortune 500 and FTSE 100 organizations. Azure-accredited and a Microsoft Gold Partner, ZAP is also a Tableau Technical Partner, SAP SSP, and SYSPRO ISV. Sage's SD&A (Sage Data & Analytics) platform is powered by ZAP and the result of a long-standing ISV relationship.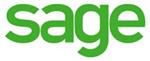 [ Back To TMCnet.com's Homepage ]
"Simply put, when you have a handle on your data – such as inventory movements, procurement operations nd supplier performance – you are set up to thrive in this competitive, challenging market. Saga Data & Analytics will help our customers do more while bringing value to their business with access to their reporting data, from anywhere," Forrester added.
Source: https://www.tmcnet.com/usubmit/-sage-launches-data-analytics-saas-platform-us-canada-/2021/03/24/9331713.htm