Top 10 Fintech News Stories for the Week Ending January 30, 2021
Newswire > Top 10 Fintech News Stories for the Week Ending January 30, 2021
While the news this week was dominate by the Robinhood saga there was plenty of important fintech news that happened including a massive new round by the world's most valuable digital bank. Here are what I consider to be the top 10 most important fintech news stories of the past week.
GameStop Stock Game Got Stomped from Bloomberg – My favorite take on the Robinhood/GameStop drama from this past week came from Matt Levine. This is a long read but a thorough look at what actually happened this week.
Fintech darling Nubank raises blockbuster $400M Series G at $25B valuation from TechCrunch – It is difficult to overstate the importance of Nubank not just to Brazil but to all of Latin American fintech. To go from 12 million customers in 2019 to 34 million today with zero marketing spend is an incredible achievement.
Plaid launches Deposit Switch to help banks, fintechs compete for direct deposits from Banking Dive – Plaid launched a new product this week that makes it easier and faster for consumers to change their bank destination for paychecks.
Jack Ma's Ant Plans Major Revamp in Response to Chinese Pressure from The Wall Street Journal – Chinese regulators have told Ant Group they need to become a bank holding company and the fintech behemoth is putting together a plan to do just that.
Coinbase Chooses Direct Listing Route to Public Markets from Crunchbase – Coinbase is eschewing the traditional IPO route in favor of a direct listing.
VCs flood into banking-as-a-service from The Financial Times – The banking-as-a-service/embedded finance segment is one of the hottest segments in all of fintech.
FedNow Details Pilot Program Participants from PYMNTS – Instant payments is on the horizon as the Federal Reserve announced the list of the more than 100 companies that will be participating in the pilot program.
JPMorgan Funds $686 Million in Mortgages Through London Fintech from Bloomberg – LendInvest has closed a £500 million deal with JPMorgan Chase to invest in UK buy-to-let property loans.
Digital Banking: US based Current Says it Helped Consumers Save Over $100 Million in Overdraft Fees from Crowdfund Insider – I am a big fan of companies that help reduce overdraft fees and Current is helping its two million customers do just that.
Small-Business Owners Promised More PPP Loan Application Help from The Wall Street Journal – Yes, the new round of PPP loans is ongoing and it is not surprising that there have been some new glitches.
The post Top 10 Fintech News Stories for the Week Ending January 30, 2021 appeared first on Lend Academy.
Source: https://bizandtech.net/top-10-fintech-news-stories-week-ending-january-30-2021
China: WeiyangX Fintech Review
Click HERE to find out ⭐ China: WeiyangX Fintech Review. | Crowdfund Insider: Global Fintech News, including Crowdfunding, Blockchain and more.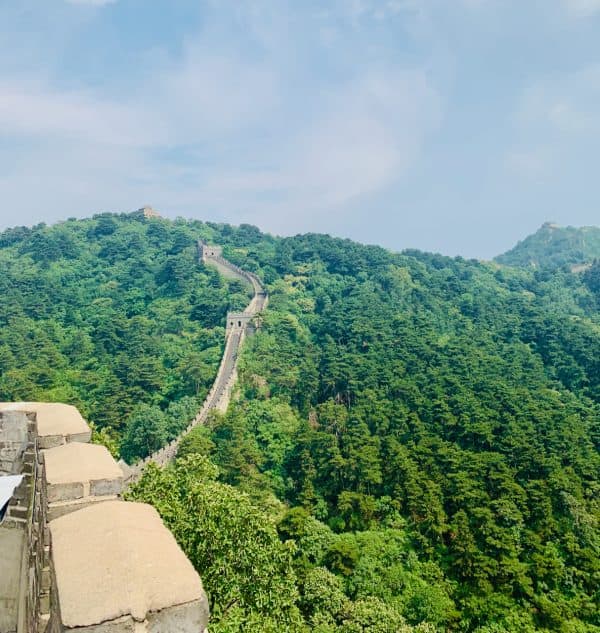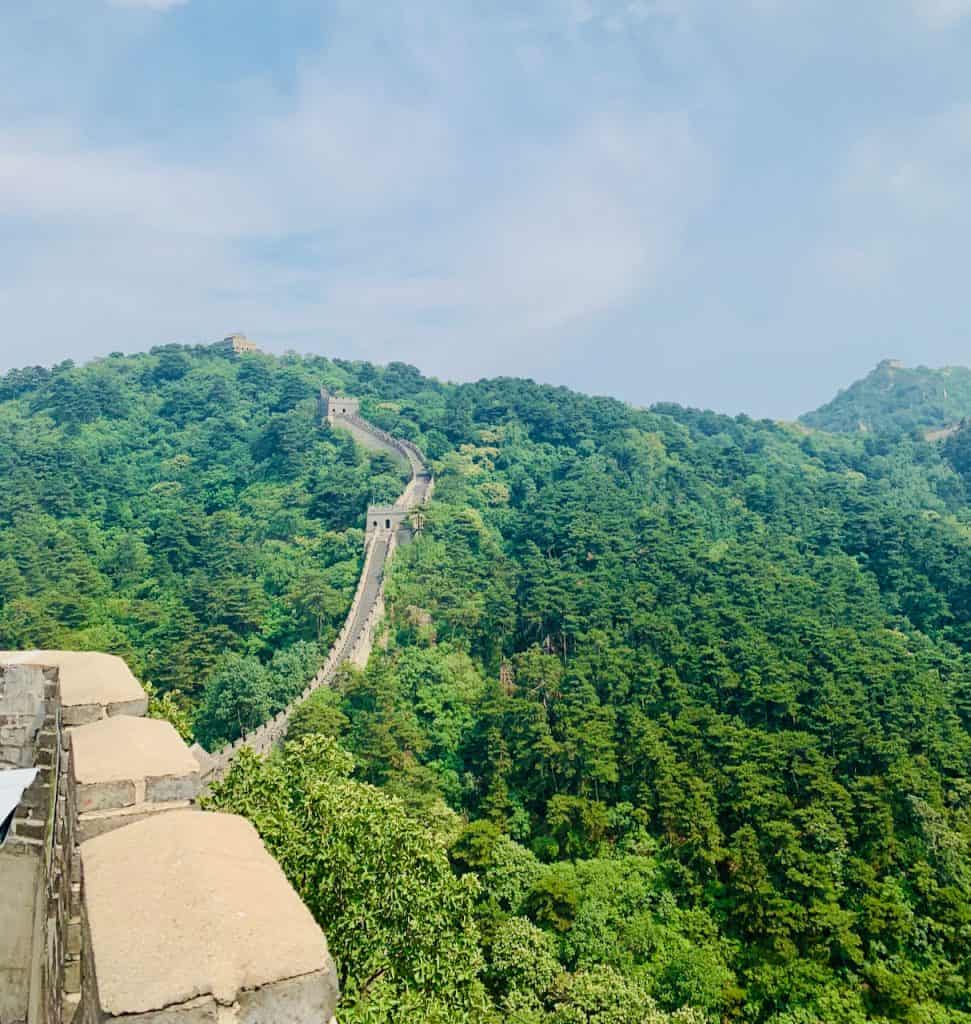 National Internet Finance Association of China: Standardized Cosmetic Surgery-Related Financial Products and Services
The past few years have seen the rapid development of cosmetic surgery in China. In order to better serve their customers, some financial institutions have cooperated with third-party cosmetic surgery agencies to provide related financial services and products (e.g., cosmetic surgery installment plans). Yet, problems like excessive borrowing, lack of transparency, and high pricing have also brought damages to the interests of the consumers.
On June 9th, the National Internet Finance Association of China (NIFA) released an initiative on cosmetic surgery-related financial products and services. NIFA suggested the financial institutions should not collaborate with illegal cosmetic surgery agencies or provide financial products and services to these agencies.
When cooperating with cosmetic surgery agencies in compliance with administrative requirements, financial institutions should fully evaluate the repayment ability of consumers in accordance with the principle of appropriateness, independently determine customer credit and loan pricing standards, and take risk controls. For college student consumers, financial institutions should strictly abide by the relevant regulations of the financial regulatory authority on campus consumer loans. (Source: NIFA)
Red Date Technology Secures Series A Financing led by Prosperity7 Ventures
On June 10th, Beijing-based Red Date Technology announced the completion of a USD $30 million Series A equity financing. This round of investment was led by Prosperity7 Ventures and Hong Kong-based blockchain investment firm Kenetic.
Other participants included Swiss private bank Pictet and Bangkok Bank.
In 2019, led by the State Information Center, China Mobile, China UnionPay, and Red Date Technology jointly initiated the construction of the Blockchain-based Service Network (BSN), and officially put it into business on April 25th, 2020. BSN is a global public infrastructure network that is used to deploy and run blockchain applications across cloud services, portals, and underlying frameworks, reducing cost and improving flexibility, interoperability and efficiency. (Source: lieyun)
ByteDance Entering Cloud Computing Services Market
It is reported that ByteDance's "Volcano Engine" division will officially release cloud computing IaaS (Infrastructure as a Service) services, which include computing, storage, and networking, in September or October this year.
In addition to the established data center in Zhangjiakou, Hebei, ByteDance is also planning to build large data centers in cities such as Shanghai and Shenzhen or surrounding areas to provide external IaaS services.
Volcano Engine aims to be the "fourth cloud in China" besides Alibaba Cloud, Tencent Cloud, and Huawei Cloud. (Source: LatePost)
The Hong Kong Monetary Authority Discusses CBDC in its "Fintech 2025" strategy
On June 8th, the Hong Kong Monetary Authority (HKMA) released the "Fintech 2025" strategy as an effort to promote the development of the Fintech industry in Hong Kong.
According to the document, HKMA will conduct in-depth studies to strengthen preparations for the issuance of CBDCs at the wholesale and retail levels in Hong Kong.
In addition to the continued effort on wholesale CBDCs, HKMA is cooperating with the Hong Kong Center under the BIS Innovation Hub to study CBDCs at the retail level. It will also begin to study e-HKD on its use cases, benefits, and related risks.
HKMA will continue to collaborate with the People's Bank of China on the technical tests of digital renminbi in Hong Kong, providing a convenient option of cross-boundary payments for both residents in Hong Kong and mainland China. (Source: HKMA)
The above is a weekly synopsis of the biggest stories on Fintech in China provided by WeiyangX, part of Tsinghua University, in partnership with Crowdfund Insider.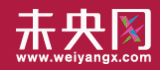 WeiyangX is the most influential website focusing on Fintech in China. The site covers the latest news, industry data analysis, business practices, and in-depth cases in Fintech. WeiyangX is incubated by Fintech Lab. Founded by Tsinghua University's People's Bank of China (PBC) School of Finance in 2012, the Fintech Lab is the first and leading research entity dedicated to leading best practices, promoting interdisciplinary innovation, and encouraging entrepreneurship in the field of fintech through scientific research and innovative project incubation.
On June 10th, Beijing-based Red Date Technology announced the completion of a USD $30 million Series A equity financing. This round of investment was led by Prosperity7 Ventures and Hong Kong-based blockchain investment firm Kenetic.
Source: https://www.crowdfundinsider.com/2021/06/176547-china-weiyangx-fintech-review-204/
Fintech Focus For May 19, 2021
Quote To Start The Day: "I've failed over and over and over again in my life and that is why I succeed." Source: Michael Jordan One Big Thing In Fintech: Drivers and homeowners will be able to purchase pay-per-mile auto insurance and homeowners insurance from Metromile and Hippo, respectively, and save up to 15% on their auto and homeowners insurance policies when bundled. "Metromile is excited to launch a modern auto and homeowners insurance bundle," Metromile communications director Rick Chen told Benzinga. "Until now, you typically had to purchase both policies from the same insurance company to earn a discount, and we are changing that. We want people to have greater flexibility and control over how they pay for insurance, and with Hippo, we can provide fairer prices and the latest technology." Source: Metromile Other Key Fintech Developments: Stake adds $30M from Tiger, DST. Secfi secures $150M investment. Payslip added $10M in a Series A. Rally added $30M Series B round. Twitter crypto trading via Bottlepay. Fidelity launches kid-friendly offers. Grab and Gojek move into fintechs. Lance closes on $2.8M financing. Brex unleashes new product offer. HSBC looks into digital wallet tech. Temenos has crypto bank support. Fireblocks passed $600B transfers. Tickeron unveiled AI trading robots. Vise raises $65M in Series C round. Ally Lending eyeing PoS financing. Valencia's potential as fintech hub. I2c has added new leaders to team. JPMorgan Chase eyes innovation. Bybit will launch ethereum futures. China bans institutions from crypto. Batman artist to create comic NFT. You can call Amount a unicorn now. DailyPay adds $500M to transform. Wells Fargo taps Doma for its tech. Watch Out For This: Canada's housing market is running hotter than just about anywhere else in the world. But despite the anxiety about irrational bidding wars and fears of the bubble bursting, what's fundamentally driving it is a worsening imbalance between supply and demand: Buyers want large homes but increasingly can't have them because there isn't enough space in and around the major cities where people work. Source: Bloomberg Interesting Reads: High yield default rate close to lows. Apple furthering MacBook revamps. FDA: The vaccinated need boosters. Using trees to develop EV batteries. Pelosi eyes China Olympics boycott. Market Moving Headline: Treasury Secretary Janet Yellen called on Tuesday for business leaders to pay higher taxes to support government stimulus spending, and backed stronger labor unions and lowering barriers to foreign competition. Source: CNBC See more from BenzingaClick here for options trades from BenzingaGlobal Trading Platform Stake Adds M From Tiger Global, DST GlobalCollectibles Investment Pioneer Rally Secures M Series B Led By Accel© 2021 Benzinga.com. Benzinga does not provide investment advice. All rights reserved.
Reuters
Tip-offs and cold calls: Germans hustle for a COVID-19 shot
Against its stereotype of order, Germany's vaccine rollout has descended into a frenzy as people turn to tip-offs, online message boards and cold calls to doctors in a scramble to get a COVID-19 shot. Hampered by a shortage of supply, Germany started by vaccinating its oldest and most vulnerable citizens and has been gradually expanding shots to priority professions such as teachers and those working in critical infrastructure. As stocks increased, it brought family doctors on board in April and some states lifted age limits for AstraZeneca's vaccine, prompting many younger people to call practices in the hope of getting doses.
Redbook
The 23 Most Beautiful Islands in the World
There's nothing like an island getaway to achieve some much-needed R&R, quality time with a partner or family, and to fall in love with another part of the world—or return to a beloved locale. While far-off destinations like Bora Bora and Tasmania offer an exotic and unique escape, you don't have to go that far to enjoy one of the most breathtaking beaches around the globe. From Canada and the Caribbean to the Mediterranean and beyond, we're highlighting 23 of the world's mot beautiful islands—and their most luxurious accommodations—to inspire your next great vacation.
Benzinga
Gold versus Cryptocurrency, what is Better for Your Portfolio?
With the recent meteoric rises in bitcoin and its alternative cryptocurrencies, coupled with predicted market contractions as an inevitable result of the pandemic, there has been a lot of talk about the best way to safeguard money and keep investment portfolios from decreasing in value. One way to do that is to diversify portfolios and invest in assets that hedge against economic downturns or inflation. A traditional hedge against stock market volatility is gold. But in the last few years, many have argued that digital currencies can fulfil the same role, even going so far as to label bitcoin "digital gold." Both seem to be largely detached from the ups and downs of the stock market, are readily available, and are unaffected by movements in fiat currency. So, which is better to include as an investment for a diversified portfolio? History and Legitimacy The history of the two assets is a stark contrast. Gold has been a store of value for at least five millennia. The first digital currency, bitcoin, only came into existence in 2009 and has only been taken seriously by most investors for a couple of years. One of the main hurdles for cryptocurrencies, as opposed to gold, is legitimacy due to a lack of intrinsic value. Gold is a rare metal traded and valued for centuries and is also of practical use in various industries as well as in jewelry. Digital currencies have no inherent value as they are computer-made. The surge in popularity of alt-currencies and the increasing number of places they can be used, such as PayPal or buying a Tesla car, have given them some legitimacy. However, many financial experts remain cautious. Cryptocurrency Might be a Better Alternative Currency but is it a Hedge Against Inflation? The usability of cryptocurrencies does give it an advantage as an alternative currency. While both assets are incredibly liquid and easy to trade, it is easier to buy something or transfer wealth using a digital currency than with gold. This is a good argument for owning some cryptocurrency but doesn't necessarily mean it deserves a permanent place in an investment portfolio. The fees often associated with cryptocurrency purchases limit its use as a currency for now. However, if it does become more user-friendly, it remains unclear if it would be immune from inflation. As Joseph Sherman, Founder and CEO of Gold Alliance, points out, "Gold has been used as a store for wealth for thousands of years and has a proven history as a hedge against inflation. Whereas alt-currencies, such as bitcoin, are a recent invention and have no such history. Digital currencies have only existed in times of low inflation." They Aren't Equally Finite Another issue is that value comes from rarity, and, again, there is another big difference between the assets. The most popular alt-currency, bitcoin, will be limited to 21 million coins, and only a certain amount of gold exists on the Earth. Both are relatively rare, but there is a problem. "Like gold, bitcoin is finite," Sherman explains. "But bitcoin is just the best-known cryptocurrency, and it isn't necessarily the best one of them or may not be the best one down the road. The number of potential alt-currencies is technically infinite. There's likely to be serious competition ahead, possibly diluting the value of the currently established cryptocurrencies. That just doesn't happen with gold." The Bigger Issues – Volatility and Acceptance Two of the most significant concerns currently faced by digital currencies are volatility and acceptability by governments. "Volatility is what scares a lot of investors when it comes to things like bitcoin," Sherman says. "Conversely, it is also what attracts so many to cryptocurrencies. "Bitcoin has gone from $3,500 to $50,000 in just a couple of years, and for those with high-risk tolerance wishing to speculate, there is a considerable appeal. But it could easily drop back again or go even lower, as bitcoin has done in the past. Volatility is not advised for a retirement portfolio as you don't want to speculate your retirement away." Sherman cautions that government intervention is another factor for consideration. "Both gold and cryptocurrencies are technically competing with fiat currencies and could be banned or made inaccessible by governments. This is unlikely with gold due to the simple fact that central banks hold huge gold reserves, and it is in their interest to have a lively market for gold. However, numerous governments around the world including Denmark, India, Thailand, and others have already strongly advised against bitcoin and altcoins." Due to their digital nature, cryptocurrencies have the potential to be an alternative currency. This competition with fiat currencies is clearly worrying governments, which is further proven by numerous governments starting to develop their own digital fiat currencies. There is likely to be strict regulation ahead. So, Which is Better? The fact there is a debate about gold versus "digital gold" shows how far cryptocurrencies have come in terms of acceptance and as a potential hedge against market changes. Digital currencies began as an alternative to fiat currency, but due to their volatility and trading fees they have, for now, become an investment for those who have a high-risk tolerance. Future government regulation may make them mainstream or completely unviable. It is still too early to tell. See more from BenzingaClick here for options trades from BenzingaNew Study Data Confirms NLS Pharmaceutics' Mazindol Orexin Pathway Activation For Sleeping Disorder12 Information Technology Stocks Moving In Tuesday's Intraday Session© 2021 Benzinga.com. Benzinga does not provide investment advice. All rights reserved.
Reuters
German exports to United States and China jump, underpinning recovery
German exports to the United States and China jumped on the year in April, data showed on Thursday, suggesting that strong demand from abroad is helping Europe's largest economy recover from last year's coronavirus slump. Exports to the United States, Germany's biggest sales market outside the European Union, soared by 60.4% year-on-year in April to 10.1 billion euros ($12.31 billion), preliminary trade figures from the statistics office showed. The statistics office said that the year-on-year figures for April were strongly impacted by the first coronavirus wave in 2020 which had pushed down exports compared to April 2019.
Bloomberg
Chinese Commodities in Sea of Red as Global Rout Spreads East
(Bloomberg) — The global rout in commodities spread to China, with futures for iron ore to coal to soybeans tumbling, as markets were gripped by inflation fears and authorities in Beijing continued to try to jawbone prices lower.Chinese exchanges saw some brutal declines, particularly in ferrous markets, with iron ore dropping as much as 7.6% and steel rebar falling 5.6%. Coking coal, used to make steel, plunged 7.5%, and soybeans slumped almost 3%.The widespread declines followed a market meltdown in the U.S., where everything from equities to cryptos to raw materials plunged. The slump comes on the heels of a huge surge in commodities markets, both globally and in China, after talk of a new "supercycle" pushed prices to unprecedented levels."After a year of gaining, investors in the market might have started thinking of an exit plan and looking for triggers," said Zhang Chenfeng, a researcher at top Chinese commodity hedge fund Shanghai Chaos Investment Group Co. The recent rollback in commodity prices was partly attributed to some disputes in macroeconomic outlooks such as inflation, he added.In China, traders fear the government's increasingly strong language warning against what it calls "unreasonable" gains could cap further rallies. In recent weeks, Beijing has pledged more domestic supply to ease prices, tougher oversight on spot and futures markets, and vowed to crack down on speculation and hoarding.At a meeting chaired by Premier Li Keqiang Wednesday, the State Council said more effort needs to be taken to prevent rising commodity prices from being passed through to consumers, according to reports carried in state media."China's voice is getting louder," Zhang said. Chinese officials "have been trying to calm down speculative price surges, especially in coal and coke markets."Aggregate open interest in some of China's major industrial commodities has fallen near the lowest levels since late February, indicating net-long positions are being liquidated, Bloomberg calculations showed. Hedge funds have also trimmed bullish bets on global commodities for the first time in over a month, according to Commodity Futures Trading Commission and Intercontinental Exchange data.Economic data for April suggest that both China's economic expansion and its credit impulse — new credit as a percentage of GDP — may already have peaked, leaving the recent rally in prices to record highs looking precarious. The most obvious fallout would be on those metals keyed to real estate and infrastructure spending, from copper and aluminum, to steel and its main ingredient, iron ore.The prospect of a taper on easy money conditions in the U.S., the world's second major pillar of commodities demand, is compounding the worries over a tougher demand environment for raw materials.On the WireChina has tapped the U.S. for more than a third of next season's expected corn imports, accelerating its buying from the world's top supplier to fill its growing grain needs. Chinese traders say they're importing record volumes of U.S. feed including soybeans, corn, and sorghum, according to a USDA report.China April Gasoline Output Rose 17.4% Y/y to 11.802m TonsCommodity Investing Has Eye on Clock If GDP Growth Levels OffAlcoa Sees 'Extreme Tightness' in Aluminum and Value-Added MetalNew, Cleaner Capacity to Boost China's Aluminum Output in 2021China's Hunk of Brazil Beef Exports May Get a Lot Bigger: ChartChile Lifts Copper Price Estimates, Saying New Records PossibleChina Reports H5N8 Bird Flu in Wild Birds in Tibet: ReutersThe Week AheadFriday, May 21China weekly iron ore port stockpilesShanghai exchange weekly commodities inventory, 15:30SMM battery materials conference in Changsha, Hunan, day 2AGMs: Cnooc, Tianqi Lithium, CATLMore stories like this are available on bloomberg.comSubscribe now to stay ahead with the most trusted business news source.©2021 Bloomberg L.P.
Bloomberg
Coinbase Closes at a Record Low After Wild Bitcoin Session
(Bloomberg) — Coinbase Global Inc. closed at a record low after a wild trading session that saw the price of Bitcoin swing by about $10,000.The largest U.S. cryptocurrency exchange fell as much as 13% before paring the loss to close down 5.9% at $224.80 amid a broader rout in cryptocurrencies. Coinbase reported "intermittent downtime" on its platform, before saying it had identified and fixed the issue while Binance, the world's biggest cryptocurrency exchange, temporarily disabled Ethereum withdrawals citing network congestion.Bitcoin plunged as much as 31% and approached $30,000 before rebounding to about $40,000 at 4 p.m. New York time. The cryptocurrency has now erased nearly all the gains it made following Tesla Inc.'s Feb. 8 announcement that it would add the asset to its balance sheet. A statement from the People's Bank of China Tuesday reiterating that digital tokens can't be used as a form of payment added to the selloff. Ethereum lost more than 40%, while Dogecoin declined 45%, before joining in Bitcoin's rebound.Read more: Bitcoin Plunge Wipes $500 Billion From Value in Crypto RoutThe broader U.S. stock market also made up some ground with the S&P 500 Index closing down 0.3% and the Nasdaq 100 Index up 0.2% after both lost more than 1.6% earlier in the session.MicroStrategy Inc. was down 6.6% after losing as much as 16% earlier. On Tuesday, the enterprise-software company known for its bullish bets on cryptocurrencies disclosed that it bought another 229 Bitcoin, bringing its total to over 92,000. It has now erased about two-thirds of its value from its February high.Amid other crypto-connected stocks, Bit Digital Inc. was down 17%, Ebang International Holdings lost 9.8%, and Marathon Digital Holdings Inc. and Riot Blockchain Inc. both slid 5.6%.(Updates crypto and stock moves throughout.)More stories like this are available on bloomberg.comSubscribe now to stay ahead with the most trusted business news source.©2021 Bloomberg L.P.
The Telegraph
Bitcoin recovers after crypto selloff abates
Inflation more than doubles to 1.5pc in April FTSE 100 drops below 7,000 benchmark, down 1.5pc Bitcoin shed as much as 30pc as major sell off grips cryptocurrencies Bitcoin price crash: should you sell your cryptocurrency? Shortage of workers threatens recovery as economy reopens Sign up here for our daily business briefing newsletter Bitcoin crashed by as much as 30pc today after China banned financial services firms from providing cryptocurrency services, dragging down other major cryptocurrencies at the same time. It has rebounded after approaching $30,000, a level not seen since January, and well below its April high of $65,000. The downturn quickly infected other cryptocurrencies, with Ethereum sinking by over 36pc and Dogecoin tumbling an even greater 41.5pc. In the UK, mining stocks dragged down blue-chips on a jittery day for London's markets sparked by weaker commodity prices and worries over inflation. Commodities dropped after Chinese authorities suggested a curb on price increases, causing investors to flee their holdings in the sector. Anglo American led the sell-off as the worst performer on the benchmark, with losses of 156p to £31.54. It was followed by fellow miner BHP, which fell by 102.5p to £21.38, and Antofagasta, which lost 55.5p to close at £15.58. Rio Tinto shed 211p and fell to £60.39, and Glencore dropped 10.8p to 313.8p. It added to a wider market retreat as inflation concerns continued to infect trader confidence. Danni Hewson, a financial analyst at AJ Bell, said that a decision by Iceland to hike interest rates will have done nothing to soothe shareholders' nerves. She added: "UK inflation figures will have prompted some investors to take a long look at their portfolios. "Jittery nicely sums up how UK markets have performed today, and all finished firmly in negative territory." Fresh figures yesterday showed that Inflation more than doubled in April as higher energy bills pushed up the cost of living. Investors were also worried that shortages in supply chains and of workers could threaten the country's economic recovery. Oil majors also fell as the price of crude continues to rise. Royal Dutch Shell joined miners in the top 10 worst performers, losing 37.8p to £13.24, while BP dropped 8.5p to 308.4p. The FTSE 100 lost 84.04 points to close at 6,950.20, with just 17 of its 101 constituents ending in the green. The FTSE 250 shed 98.03 points to 22,234.53. In more positive news, plumbing group Ferguson was the top FTSE 100 riser as it flew to its highest ever share price of £94.72 – having gained 202p through the day – after lifting its full-year outlook. It came as the company posted a 65pc jump in quarterly profit, while revenue for the three months to March rose by a quarter to $5.9bn (£4.2bn) compared to the same period last year. Ferguson said demand from America has surged as the country reopens, with revenue in its US business growing 23pc. Elsewhere, defence business BAE Systems fell 0.6p to 519.8p despite saying it is on target to meet its full-year guidance, with its air, maritime, electronic systems and intelligence and security operations all performing strongly. Sales are expected to rise by between 5pc and 7pc on the £20.8bn achieved last year, and underlying earnings are forecast to rise by between 6pc to 8pc from the previous level of £2bn.
Reuters
Apple made more than $100 million in commissions from 'Fortnite' – executive at trial
Apple Inc made more than $100 million in commissions from Epic Games' "Fortnite" during the two years the online game was on the App Store, an Apple executive testified on Wednesday. Michael Schmid, Apple's head of game business development for the App Store, took the stand during the third week of an antitrust trial in federal court in Oakland, California.
Bloomberg
Cathie Wood Buys Tesla Amid Musk Bitcoin Spat, Burry Shorts
(Bloomberg) — Cathie Wood's Ark Investment Management is buying the dip in Tesla Inc., sticking with high-conviction names and setting aside a big disagreement with Elon Musk over Bitcoin.Ark exchange-traded funds added more than 47,000 shares in the electric carmaker in the last trading session, according to data released late Tuesday. While that's worth a modest $27 million, it's the first time the firm has purchased Tesla since April.Tesla has dropped 38% from its January peak as inflationary fears spur investors to sell expensive assets — prompting Wood to demonstrate her propensity to enlarge Ark's positions in favorite tech bets at market lows.The firm also recently bought Twitter Inc. amid its worst week since October. And Wood has been consistently adding cryptocurrency exchange Coinbase Global Inc., whose shares have been declining for much of the past month after rallying in its April IPO.Read more: Musk Splits From Cathie Wood's Ark on Bitcoin Environmental CostSome of that retreat is likely down to Musk, who fueled a slump in the largest cryptocurrency after hitting out at the token's high energy demands and reversing a decision to accept it as a form of payment.With Ark a big proponent of Bitcoin and a believer in its green credentials, it's all adding to recent drama in the world of speculative tech. While Wood appears committed to her Tesla bet, famed investor Michael Burry has been revealed to be betting heavily against the carmaker via put options.Bitcoin has erased all the gains since Tesla's Feb. 8 announcement that it would use corporate cash to buy the digital currency, and was trading at around $35,700 as of 10:28 a.m. in New York. Tesla was down 4.4%.Read more: Coinbase Plunges With Other Crypto Stocks Amid Bitcoin Rout"Wood is making her move once again when everyone else is looking elsewhere," said James Pillow, managing director at Moors & Cabot Inc.More stories like this are available on bloomberg.comSubscribe now to stay ahead with the most trusted business news source.©2021 Bloomberg L.P.
Bloomberg
Crypto 'Recipe for Disaster' Keeps Bitcoin, Ether Under Pressure
(Bloomberg) — Bitcoin and Ether remain under pressure after a bruising U.S. session that left much of the cryptocurrency community in shock.The two leading digital tokens slipped back toward this week's lows during Asian trading before rebounding. Bitcoin dropped as much as 8.7% but subsequently climbed to trade around the $40,000 mark as of 2:20 p.m in Hong Kong. Ether slumped as much as 15% but later pared that decline.Cryptocurrencies are reeling after Tesla Inc. founder Elon Musk complained about the fossil-fuel usage implied by Bitcoin's energy needs while reversing his pledge to allow purchases of cars with the largest token. The People's Bank of China added to the negative sentiment by reiterating that digital tokens can't be used for payments.Still, those catalysts don't entirely explain the rout that took place Wednesday, which saw a plunge of 31% followed by a rally of about the same percentage. Leveraged investors and the spike in volatility may have also played their parts in the tumult.Many traders in crypto use borrowed money to boost their returns, which leaves them vulnerable to having their positions automatically sold if prices drop. In the past 24 hours, more than 700,000 traders have had their account liquidated, equal to $8.1 billion worth of crypto, according to Bybt.com data.Bad news, bearish technicals and "some people forced to sell was a recipe for disaster," said Todd Morakis, co-founder of digital-finance product and service provider JST Capital. "We'll see plenty of movement over next week but hoping it will be in a range albeit wider than normal. This market presents opportunities for people now but I think you will see people wait and let it settle."Other commentators are becoming increasingly negative."A period of relative calm will flush out more dip buyers, but Bitcoin looks like a dead-cat bounce, especially when one looks at the underperformance of the other alt-coins late-session rally," said Jeffrey Halley, senior market analyst at Oanda Asia Pacific Pte. "If Bitcoin closes under $40,000 this evening, we will see another leg lower and a probable retest of $30,000 again."Cryptocurrencies have still provided bumper gains for investors who've held them for more than a few months. Bitcoin is up about 37% this year, while Ether has more than tripled. Goldman Sachs Group Inc., Bank of New York Mellon Corp. and DBS Group Holdings Ltd. have all started or expanded offerings in recent months, a sign of a growing embrace of digital tokens.The caution from China and potential regulation by the U.S. are leading to uncertainty that "could cap digital assets in the near term, even resulting in a retest or a modest undercut of the lows in Bitcoin and Ether," said Julian Emanuel a strategist at BTIG LLC.Still, "the boom-and-bust cycle of digital assets, with a mere 2% of people using crypto at present (the same figure as used the Internet in 1996) likely has more boom to come in the years ahead," he said.More stories like this are available on bloomberg.comSubscribe now to stay ahead with the most trusted business news source.©2021 Bloomberg L.P.
Against its stereotype of order, Germany's vaccine rollout has descended into a frenzy as people turn to tip-offs, online message boards and cold calls to doctors in a scramble to get a COVID-19 shot. Hampered by a shortage of supply, Germany started by vaccinating its oldest and most vulnerable citizens and has been gradually expanding shots to priority professions such as teachers and those working in critical infrastructure. As stocks increased, it brought family doctors on board in April and some states lifted age limits for AstraZeneca's vaccine, prompting many younger people to call practices in the hope of getting doses.
Source: https://finance.yahoo.com/news/fintech-focus-may-19-2021-214916939.html
More funding flows into Pipe, as buzzy fintech raises $250M at a $2B valuation – TechCrunch
At the end of March, TechCrunch reported that buzzy startup Pipe — which aims to be the "Nasdaq for revenue" — had raised $150 million in a round of funding that values the fintech at $2 billion. Well, that deal has closed and in the end, Miami-based Pipe confirms that it has actually raised $250 […]
At the end of March, TechCrunch reported that buzzy startup Pipe — which aims to be the "Nasdaq for revenue" — had raised $150 million in a round of funding that values the fintech at $2 billion.
Well, that deal has closed and in the end, Miami-based Pipe confirms that it has actually raised $250 million at a $2 billion valuation in a round that was "massively oversubscribed," according to co-founder and co-CEO Harry Hurst.
"We had originally allocated $150 million for the round, but capped it at $250 million although we could have raised significantly more," he told TechCrunch.
As we previously reported, Baltimore, Maryland-based Greenspring Associates led the round, which included participation from new investors Morgan Stanley's Counterpoint Global, CreditEase FinTech Investment Fund, Fin VC, 3L and Japan's SBI Investment. Existing backers such as Next47, Marc Benioff, Alexis Ohanian's Seven Seven Six, MaC Ventures and Republic also put money in the latest financing.
The investment comes about 2 ½ months after Pipe raised $50 million in "strategic equity funding" from a slew of high-profile investors such as Siemens' Next47 and Jim Pallotta's Raptor Group, Shopify, Slack, HubSpot, Okta and Social Capital's Chamath Palihapitiya. With this latest round, Pipe has now raised about $316 million in total capital. The new funding was raised at "a significant step up in valuation" from the company's last raise.
As a journalist who first covered Pipe when they raised $6 million in seed funding back in late February 2020, it's been fascinating to watch the company's rise. In fact, Pipe claims that its ability to achieve a $2 billion valuation in just under a year since its public launch in June of last year makes it the fastest fintech to reach this valuation in history. While I can't substantiate that claim, I can say that its growth has indeed been swift and impressive.
Hurst, Josh Mangel and Zain Allarakhia founded Pipe in September 2019 with the mission of giving SaaS companies a way to get their revenue upfront, by pairing them with investors on a marketplace that pays a discounted rate for the annual value of those contracts. (Pipe describes its buy-side participants as "a vetted group of financial institutions and banks.")
The goal of the platform is to offer companies with recurring revenue streams access to capital so they don't dilute their ownership by accepting external capital or get forced to take out loans.
More than 4,000 companies have signed up on the Pipe trading platform since its public launch in June 2020, with just over 1,000 of those signing up since its March raise, according to Hurst. Tradable annual recurring revenue (ARR) on the Pipe platform is in excess of $1 billion and trending toward $2 billion, with tens of millions of dollars currently being traded every month. When I last talked to the company in March, it had reported tens of millions of dollars traded in all of the first quarter.
"Growth has been insane," Hurst told TechCrunch. "This speaks to why we managed to raise at such a high valuation and attract so much investor interest."
Over time, Pipe's platform has evolved to offer non-dilutive capital to non-SaaS companies as well. In fact, 25% of its customers are currently non-SaaS, according to Hurst — a number he expects to climb to over 50% by year's end.
Examples of the types of businesses now using Pipe's platform include property management companies, direct-to-consumer companies with subscription products, insurance brokerages, online pharmacies and even sports/entertainment-related organizations, Hurst said. Even VC firms are users.
"Any business with very predictable revenue streams is ripe for trading on our platform," Hurst emphasizes. "We have unlocked the largest untapped asset class in the world."
He emphasizes that what Pipe is offering is not debt or a loan.
"Other companies in this space are dealing in loans and they're actually raising debt and giving companies money — like reselling debt," Hurst said. "This is what differentiates us so massively."
Pipe's platform assesses a customer's key metrics by integrating with its accounting, payment processing and banking systems. It then instantly rates the performance of the business and qualifies them for a trading limit. Trading limits currently range from $50,000 for smaller early-stage and bootstrapped companies to over $100 million for late-stage and publicly traded companies, although there is no cap on how large a trading limit can be.
Pipe has no cost of capital. Institutional investors compete against each other for deals on its platform. In return, Pipe charges both parties on each side of the transaction a fixed trading fee of up to 1%, depending on the volume.

The startup has been operating with a lean and mean strategy and has a current headcount of 34. Pipe plans to use its latest capital in part to double that number by year's end.
"We haven't actually spent a penny of our prior financing," Hurst told TechCrunch. "But we're seeing huge demand for the product globally, and across so many different verticals, so we're going to use this capital to not only secure the future of business obviously but to continue to invest into growing all of these different verticals and kick off our global expansion."
Ashton Newhall, managing general partner of Greenspring Associates, described Pipe as "one of the fastest-growing companies" his firm has seen.
The startup, he added, is "addressing a very large TAM (total addressable market) with the potential to fundamentally shift the financial services landscape."
In particular, Greenspring was drawn to Pipe's alternative financing model.
"While there are many companies that service specific niches with traditional lending products, Pipe isn't a lender," Newhall told TechCrunch. "Rather, it's a trading platform and does not actually raise any money to give to customers. Instead, Pipe connects customers directly with institutional investors to get the best possible pricing to trade their actual contracts in lieu of taking a loan."
The investment comes about 2 ½ months after Pipe raised $50 million in "strategic equity funding" from a slew of high-profile investors such as Siemens' Next47 and Jim Pallotta's Raptor Group, Shopify, Slack, HubSpot, Okta and Social Capital's Chamath Palihapitiya. With this latest round, Pipe has now raised about $316 million in total capital. The new funding was raised at "a significant step up in valuation" from the company's last raise.
Source: https://techcrunch.com/2021/05/19/pipe-raises-250m-at-a-2b-valuation/